Vice Chairperson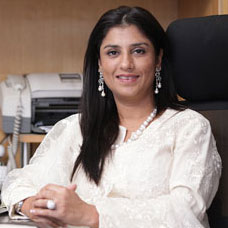 Mrs. Monica Jajoo
They share the vision. To realize it is their mission.
'Education is not just teaching and learning. It is about planning for the future generation. At Scottish High International School, we think ahead and strive to offer students training that would help them not just now but in the future too. Others call it foresight, but we call it planning. The purpose is success of our students. Therein lies our success too.'
Ms. Monica Jajoo is the vice chairperson of the school. An Honours graduate in English literature, she has pursued numerous courses in Information Technology, Classical and Modern Art and Music. Apart from being an able administrator and a Director in the parent company, she is a keen golfer, national bowling champion and pursues interior designing and interior decoration for industrial residential projects.