Nursery School Admission in Gurgaon
The Cradle Of Warmth, Security & Care
Early years is where it all begins – a place where early experiences are born, formed and nourished. For parents, who are seeking Nursery School Admission in Gurgaon for their kids, Scottish High International School is the cradle where the foundation of dreamers and realists, scholars and students, artists and athletes, engineers, entrepreneurs and leaders is laid with utmost care.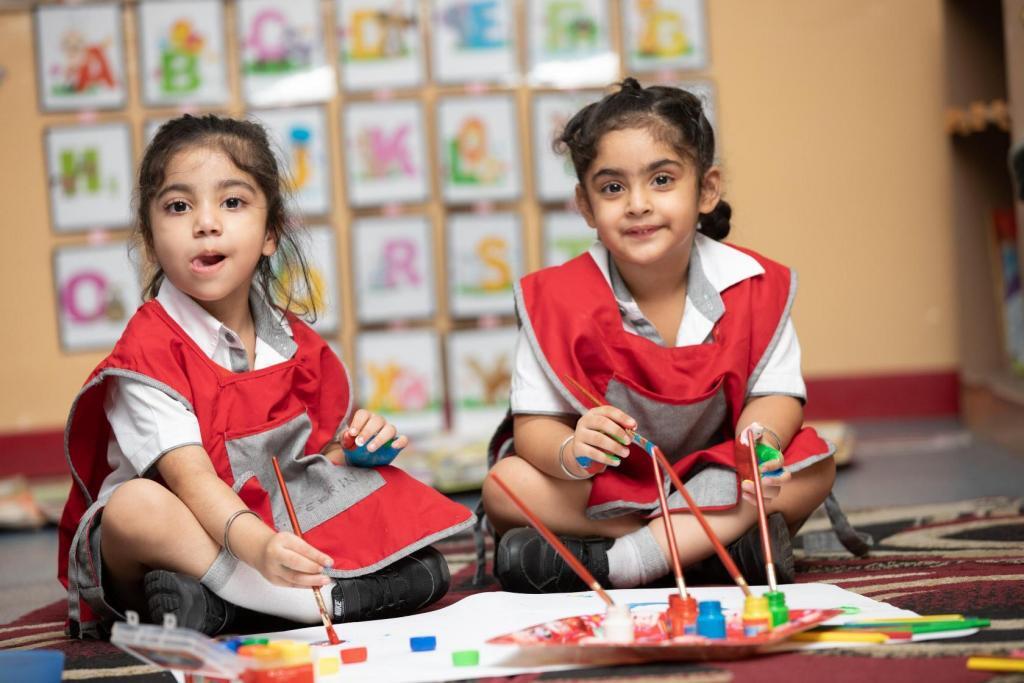 Rock-solid foundation for future
Scottish High provides a firm foundation for students right from the start. Its unique vision dives deep in providing young students with the right atmosphere to bloom, grow and explore their talent and skills.
Every child is unique. Keeping this in view, Scottish High with its team of experienced and qualified teachers ensure that each child is given proper care, attention and adequate time to help them explore and experience the colourful world around them.
Learning is fun
At Scottish High, learning through play is one of the main ways in which children learn and develop. It is through fun and play that the young learners acquire essential skills such as imagination, dexterity, creativity, physical, emotional and cognitive strength, working with others, sharing and collaborating and much more. This is the core strength of Scottish High's PYP (Primary Years Programme) which caters to the holistic development of children. The PYP facilitators, the Home Room Tutors at Scottish High try to engage the students in a plethora of relevant and significant experiences by creating a rich and powerful environment.
World-class learning environment
Complementing quality learning is the infrastructure that speaks volumes of Scottish High's commitment towards education. The classrooms, the state of the art recreation rooms and the experience-based learning programmes are some of the salient features that describe the quality-centric vision of the School.
Leaders of tomorrow
Value-based education is the fundamental facet of Scottish High's extensive education campaign. With its motto 'Building Personalities, Not Just People', the School endeavours to nourish young minds not only with knowledge but also strives to imbibe qualities that can build them into a responsible citizen, who can further play a significant role in nation-building.