Student Clubs/Clans
Hobby is learning to be what you want to be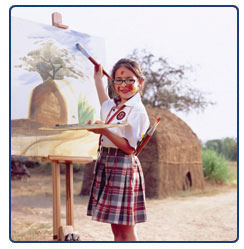 The entire school is divided into four houses called clans, namely Anderson, Boyd, Lamont and Macarthur. The main aim of dividing into clans is to propagate team spirit and give a competitive edge, along with the overall development of the individual.
Every Wednesday is observed as a Clan Day where the respective clans meet with their clan parents and clan elder and collaborate for upcoming inter clan competitions. Clan dress code is to be followed on the Clan Day
Point system is used to grade the performance of the clan. At the end of the session Clan Trophy is awarded to the Clan who score the highest.
Each clan has the clan elder, clan parents and the clan tutees.
Clan tutees, Students from classes 1 onwards are allocated into different clans called Clan Tutees.
Clan Parents being a subsidiary parent in school for the tutee under his/her charge are the teachers who are responsible for the emotional, physical and overall well being of the tutees.
The Clan Parent is also responsible for:-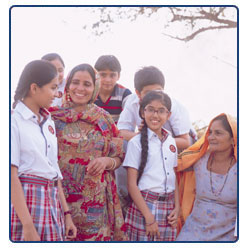 Being present at meals with tutees ensuring proper interaction and healthy diet.
Counseling at one to one level.
Liaison with class teachers and subject teachers to gain inputs on the academic front.
Constant contact with parents for regular inputs.
Motivating each tutee to participate in co-curricular activities for confidence building as per his/her talent and interest.
Keeping and submitting a regular record of each tutee's bi-yearly performance.
Constant observation of students to select and recommend them to the Clan elder, for the student council and also the clan prefects.
Clan Elder, head of the clan, is a teacher who is responsible for overall development of the clan.
The Clan Elder is also responsible for:-
Looking after all the clan tutees and clan parents – their emotional and physical well being.
Allocate clan tutees to clan parents.
Ensure a check that the clan parent is in contact with clan tutee's parents.
Constant observation of the tutees to select and recommend them in consultation with clan parents for the student council and also the clan prefects.
Chalk out in consultation with clan parent the duty charter for student council.
Student Prefectorial Council
Students Prefectorial council is formed from amongst the students. They are representatives of their respective clans. They are appointed to uphold the vision and mission of the school, who could represent the school body as and when required and hence assist and facilitate the overall administration of the school.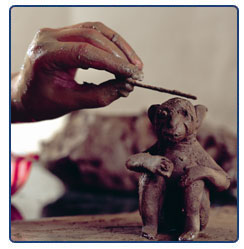 Requisite qualities of the prefects are:-
Integrity
Proficiency
Leadership
Regularity
Shouldering responsibility
Character
Loyalty
Respectful
Sportsman ship
List of School Council 2017-18
| | |
| --- | --- |
| HEAD BOY | Sahen Ahuja |
| HEAD GIRL | Gayatri Kalyani Kashyap |
| DEPUTY HEAD BOY | Srijit Dutta |
| DEPUTY HEAD GIRL | Radhika Saluja |
| GENERAL SECRETARY | Isha Sharma |
| GENERAL SECRETARY | Abhay Agarwal |
| SOCIAL RESPONSIBILITY SECRETARY | Preksha Sood |
| SOCIAL RESPONSIBILITY SECRETARY | Aarushi Rana |
| SPORTS CAPTAIN | Anvita Sirohi |
| SPORTS CAPTAIN | Ashwin Asthana |
| CULTURAL CAPTAIN | Utsav Dutt Sharma |
| CULTURAL CAPTAIN | Aakriti Gupta |
| SECRETARY COMMUNICATION & SOCIAL MEDIA | Sanvar Tandon |
| SECRETARY COMMUNICATION & SOCIAL MEDIA | Vishal Gupta |
| SPECIAL OLYMPICS STUDENT CAPTAIN | Aarushi Rai Choudhuri |
| SPECIAL OLYMPICS STUDENT CAPTAIN | Sanjana S Kumar |
| CAPTAIN INTERNATIONAL STUDENTS | Helenkee Barnard |
| SECRETARY GENERAL MUN | Harjas Kaur Jaidka |
| ACADEMIC AFFAIRS CAPTAIN | Mahima Anand |
| ACADEMIC AFFAIRS CAPTAIN | Jayh Saini |
Anderson
Boyd
Lamont
Macarthur
Clan Captain
Srijan Saxena
Hansit Varshney
Varin Agarwal
Khyati Mundrey Srivastav
Clan Captain
Arnavi Rauthan
Dyuti Pant
Mahek Mishra
Parwaz Gill
Junior Clan Prefects
Rudrr Vynayak Bhatt

Midhuna Kalathur Rajagopalan

Karthikeyan S Kumar

Kashvi

Tushin Kumar

Prisha Gandhi

Ranveer Singh

Hiranya Khatri

Junior Sports Prefect
Pranav Mahendru
Arushi Bist
Nihaal Singh Bajwa
Ayaana Sahdev
Junior Cultural Prefect
Sresht Bodapati
Saanvi Ravi
Tulika Rathod
Vanshika Gupta
Scottish Clubs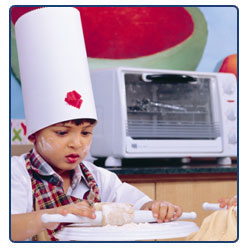 Francis Bacon said "Knowledge is power" and the school is the arena where this knowledge can lead to enlightenment in the truest sense. We, at Scottish High, are committed to provide a holistic ambience for the overall personality development of the students with there is perfect amalgamation of academics and co – curricular activities that helps to churn out global citizens who are ready to face the competitive world with ease. The school has a wide range of clubs which contributes to personal enrichment wherein children are taught vital skills in public speaking, problem solving, research and communication leading to better understanding of the world as a whole. Clubs like MUN, Science, Robotics, Animation and Literary help foster a desire for knowledge and boost confidence among the children while clubs like Home science, Quelling and Dramatics teach students to develop skills in home management and improve their emotional quotients.
The school envisions inculcating the virtues of the heart, mind, body and soul through these clubs to engender an overall development of personality.