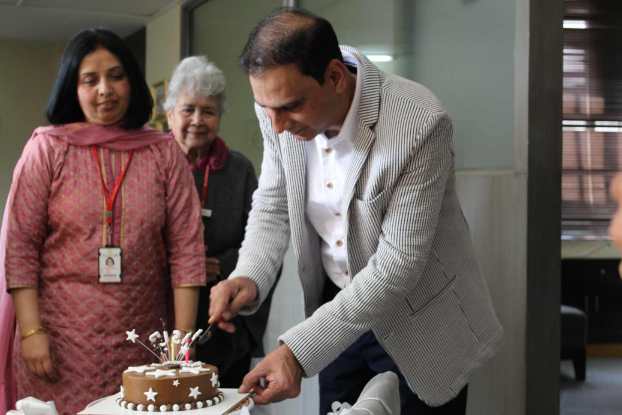 A VERY HAPPY BIRTHDAY TO YOU SIR!
In what is considered to be a mammoth event, Scottish High went all out to celebrate Chairman- Dr. Cdr Kartikay Saini's birthday. With a colorful welcome, little Highlanders, students, and staff members assembled together and presented a medley of songs, dances, speeches, birthday wishes to express their love, respect, and admiration for their leader. An outpour of fan-following, with a gush of affection and excitement, the day melted into an electrifying evening that witnessed one more round of overwhelming moments in the form of high-octane dance performances and pulse racing songs by teachers and staff members. And not to miss the signature speech by the Commander himself that summed it all!! Indeed, a beautiful birthday of a beautiful person!
A VERY HAPPY BIRTHDAY TO YOU SIR!
Posted By admin in Happenings, News, on February 23, 2019