Curriculum
A place unlike the rest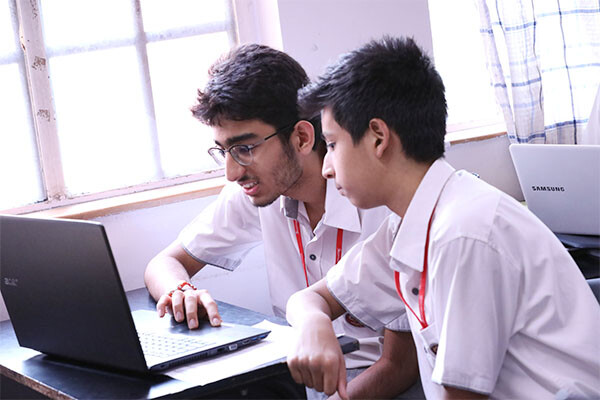 Scottish High International School aims to achieve and sustain exemplary standards both in formal education and personality building by providing quality education through the right blend of facility, faculty and training curriculum for the all-round development of a child. In times when competition lay afloat, it is important that the students set out building upon their strengths, select the right environment and make the right move. Keeping this as the core, Scottish High International School represents the right combination of elements to mould and model students for excellence.
The Bespoke Curricula
A simple, yet distinctive and solid underlying philosophy of our school is to offer an international education which celebrates the individual talents and worth of each child. We firmly believe in rich Indian traditional education amalgamated with present international educational pedagogy.
The curricula at Scottish High is well-calculated and laid out with features that meet all the requirements of an expansive learning programme.
IB Primary Years Program for Nursery to Class V, Cambridge Curriculum for classes VI to X, the National Curriculum (ICSE) for Class VI to X, ISC for Class XI & XII and IB Diploma Program for Class XI & XII lay a wholesome ground for students to branch out in holistic ways. This means a lot, especially when there is more to schooling than just learning. While academic responsibility is met with determined efforts by the Highlanders, the curriculum at Scottish High gives the students an ideal climate to grow and an extensive area to balance their aspirations (academic or co-curricular) with the comprehensive global prospects.
THE GUIDING PRINCIPLES
SHIS Extended Essay Handbook
IB ACADEMIC POLICY

Multiple intelligence makes a multifaceted personality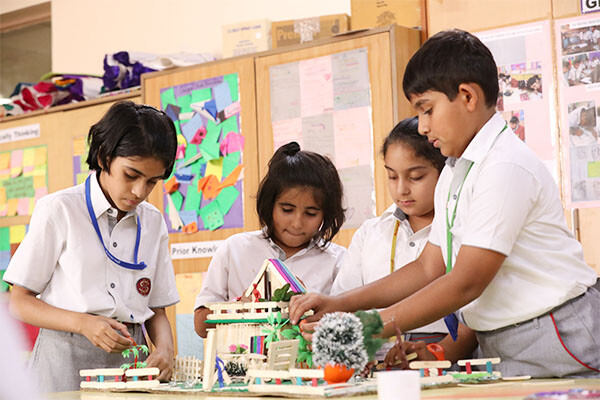 In the primary classes, Scottish High follows IBPYP, which is designed to develop students into global citizens who acquire a range of essential skills and attitude that help in developing them into self-motivated, caring and balanced individuals with moral values who would be ready to face the challenges of the future positively and comprehensively. The students of the age 3 to 12 years are taught integrated topics in subjects like Science, Maths, Social Studies alongwith Language and Communication Skills, Arts, Music, Dance and Physical Education. This international trans-disciplinary programme provides a framework that consists of five essential elements – concepts, knowledge, skills, attitude and action. The students understand the concepts through questions; develop skills through thinking, analyzing, evaluating, communicating and decision making. A set of attitude of the students are fostered for them to feel, value and demonstrate. These are tolerance, respect, integrity, confidence, commitment and appreciation. These help them in decision making and taking appropriate actions. These qualities the child carries throughout the life and helps lay a strong foundation for the child's growth.
Diploma Programme Status
Scottish High International School is an IB World School with effect from 16th March 2009 for its Diploma Programme.
The authorization visit of the Diploma Programme took place on 2nd to 4th February 2009 by Mr. Stuart Jones.
The school had a pre-authorization visit on 22nd August 2008.
The school was offered the candidate status for the same in April 2008. (The Diploma Programme can only start once the school is authorized).
The first successful Diploma Programme Evaluation was held in 2014
The second successful Diploma Programme Evaluation was held in 2019.
Primary Years Programme status
Scottish High International School is an IB world school authorised to offer Primary Years Programme of IB
The Preliminary visit by an IB official took place on 24th and 25th November 2006 by Mr Bill Fenton.
The school became a candidate for PYP in April 2007.
The Pre Auth visit was held on 18th September 2008 by IB officials.
The authorization visit took place on 8th and 9th February 2010.
The first successful PYP Evaluation was held in Feb 2013
The second successful PYP Evaluation visit was held in Feb 2018