Sports
Scottish High Sports Program is endorsed by Mr. Milkha Singh.
FLYING SIKH MILKHA SINGH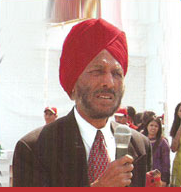 "The Scottish High International School is envisioned to be a total personality developer in terms of physical and mental perseverance by way of a structured, well planned, well equipped and well formulated sports programme. Well done and my best wishes and support is with you all."
The physical education curriculum focuses on the holistic concept of health. It educates the students in identifying and developing their own attitude and values associated with leading a healthy lifestyle.
We teach students to
Improve their physical skills and fitness.
Be motivated
Develop self discipline.
Develop self respect and high self esteem.
Be enthusiastic.
Be a Team Player.
Basket Ball

Horse Riding

Tennis

Yoga

Cricket

Taekwondo

Soccer

Golf

Hockey

Skating

Swimming

Archery

Table Tennis

Track & Field

Adventure Training