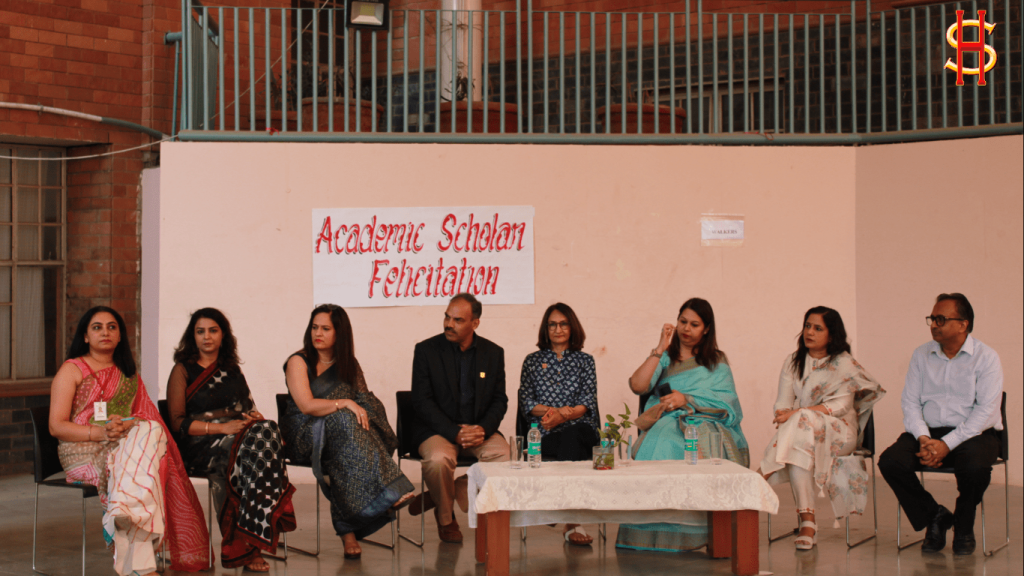 Academic Scholar Felicitation
Productivity is never an accident. It is always the result of a commitment to excellence, planning, and focused effort. It is rightly said, we fall, we rise, we fail, we succeed, and we lose but never give up. After all, every great achievement is but a small peak in the mountain range of contributions, hence making it significant to acknowledge every feat, because before you know it, your small wins lead to big accomplishments.
In Sync with this, Scottish High felicitated exemplary performers after Unit Cycle I, to recognise the hard work, and dedication of the meritorious highlanders by conferring them with scholar badge to boost their morale and encourage others to reach their desired aim. More than 50 students were adjudged with Gold, Silver and Bronze badges from Grade X and XII, by the Primary School Director and School Principal.
A Proud moment for Highlanders!!
Posted By admin in Happenings, News, on May 27, 2023