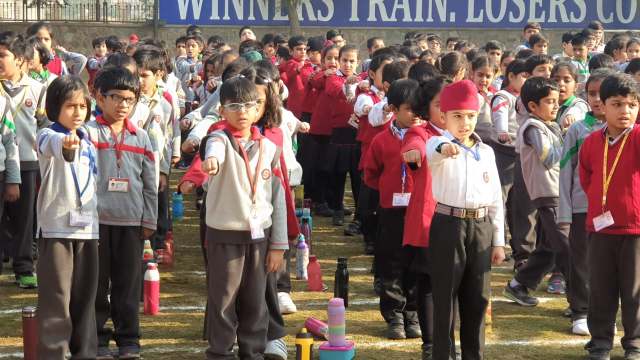 Annual Sports Day 2018 – Primary Wing
Sweat, strength and sportsmanship were again put to test at Scottish High as Highlanders of Primary Wing geared up for 'the Annual Sports Day'. Pumping frenzy with 15 meters race, lemon spoon run, pack the bag and other fun races, the Highlanders blazed the track with their sporty, speedball spectacle.
Loudspeakers boosting the participants, amped up shouts cheering the winners, champions waving medals and certificates, the Annual Sports Day had all the makings of a Mega Sports Event.
Posted By admin in Events & Celebrations, News, on December 5, 2018