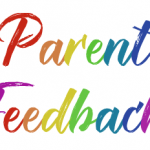 Appreciation post for Sonia Jain Ma'am (VI D)
Good Morning All,
Behind every successful student is a dynamic teacher. Yes this proverb holds good for Sonia Jain Ma'am.
Today I want to take this opportunity to thank and appreciate Sonia ma'am for her motivation, encouragement and dedication. She is definitely a driving force for students as well as for Parents to inspire their kids for taking up great challenges.
She inculcates the "CAN-DO" attitude which develops determination and willingness in the kids.
Thanks & Regards,
Ankita
(Proud Mother of Parisha Agarwal VI D)
Posted By admin in News, Parent Feedback, on September 25, 2023