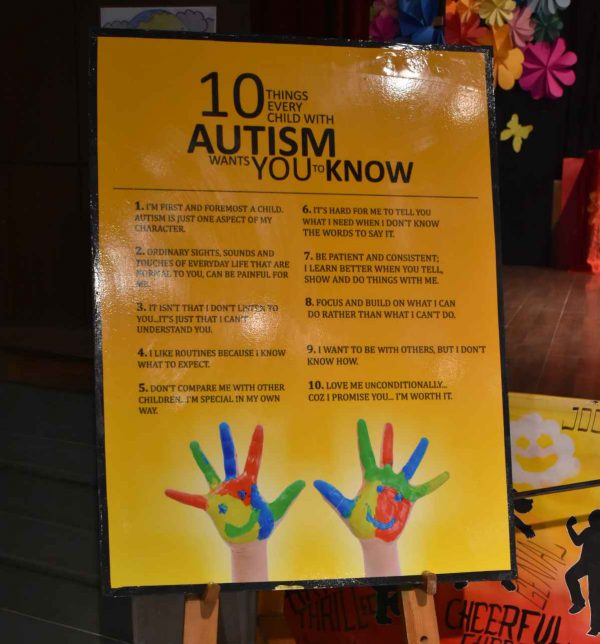 AUTISM AWARENESS DAY 2018
Scottish High once again gathered pace to spread the message of 'Acceptance and Inclusion for all'.
Observing and celebrating the Autism Awareness Day, Highlanders along with SEN students, gathered in large numbers and made their way to the audience's hearts with their spectacular dance performances, inspiring skit and group songs, followed with a rich and informative panel discussion. A brief and inspirational talk by Dr Cdr Kartikay Saini (Chairman) further engaged and mobilized all with the underlying message of 'compassion and camaraderie'.
In addition, the art and craftwork by SEN Students displayed all around the auditorium, truly showcased their unique potential, enthusiasm and creativity. Not to miss the platefuls of mouthwatering mousse, cupcakes and lemonades specially made and served by SEN students that conveyed their sweet message of love!!
With all this action and buzziness under one roof, one can expressively assert… 'A day that successfully turned into a movement
Posted By admin in News, on October 5, 2018