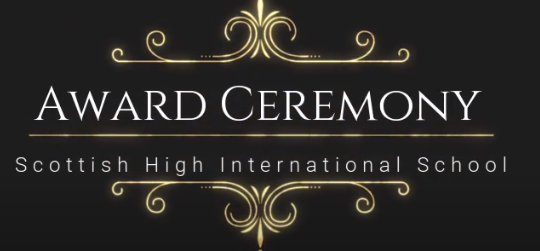 Award Ceremony 2021
Award Ceremony 2021At Scottish High International School , Award Ceremony is a glorious way to foster the spirit of excellence. Setting a precedent, the Highlanders once again took away the spotlight with their outstanding achievements in the field of academics, sports and extracurricular. The Ceremony was conducted on three days and the award categories comprised of:
Day 1- 100% attendance and best efforts by students from Integrated Department. All Rounder, Proficiency, Sports and Clan.
Day 2- Outstanding performance in the board examinations for ICSE, IGCSE, ISC and IBDP.
Day 3 – Class proficiency ( section-wise toppers )Well done Highlanders:-
To watch the full videos:-
Award Ceremony Day 1 – (show 1) https://youtu.be/mVmlGXM3EY0
Award Ceremony Day 1 – (show 2) https://youtu.be/ozctSHtHWB0
Award Ceremony Day 2 – (show 1) https://youtu.be/89wxJ3ktdk4
Award Ceremony Day 2 – (show 2) https://youtu.be/WpjivUKWtDQ
Award Ceremony Day 3 – https://youtu.be/zyxsfRCGhN0
Posted By admin in News, on September 7, 2021