Bastille Day Celebration at SHIS (French National Day)
On the occasion of French National Day, also known as the 'Bastille Day' (Friday, July 14, 2023), to promote cross cultural knowledge and linguistic diversity among the learners, various activities were conducted during the French language lessons.
Learners virtually travelled to France and visited the city of Paris to get a glimpse of the renowned Bastille Day parade, its sounds and sights.
They acquired knowledge about the iconic French Revolution through stories and videos shared by the facilitator and later demonstrated their understanding by creating cards, posters etc. they also shared interesting facts, tongue twisters and cultural knowledge about France.
Quizzes were also taken to assess their knowledge in an interesting manner.
They also honed their communication skills by listening to the French National Anthem 'La Marseillaise' and tried speaking it.
The primary learners dressed up in tricolor of France (blue, white, red). They were creative and innovative to mix and match their outfits to create the flag resemblance.
The French facilitators were also dressed consciously in tricolor to keep the enthusiasm and lead by example.
This celebration indeed gave an opportunity to the learners to become innovative, confident and reflective, as well as cultivate international mindedness and growth mindset in them.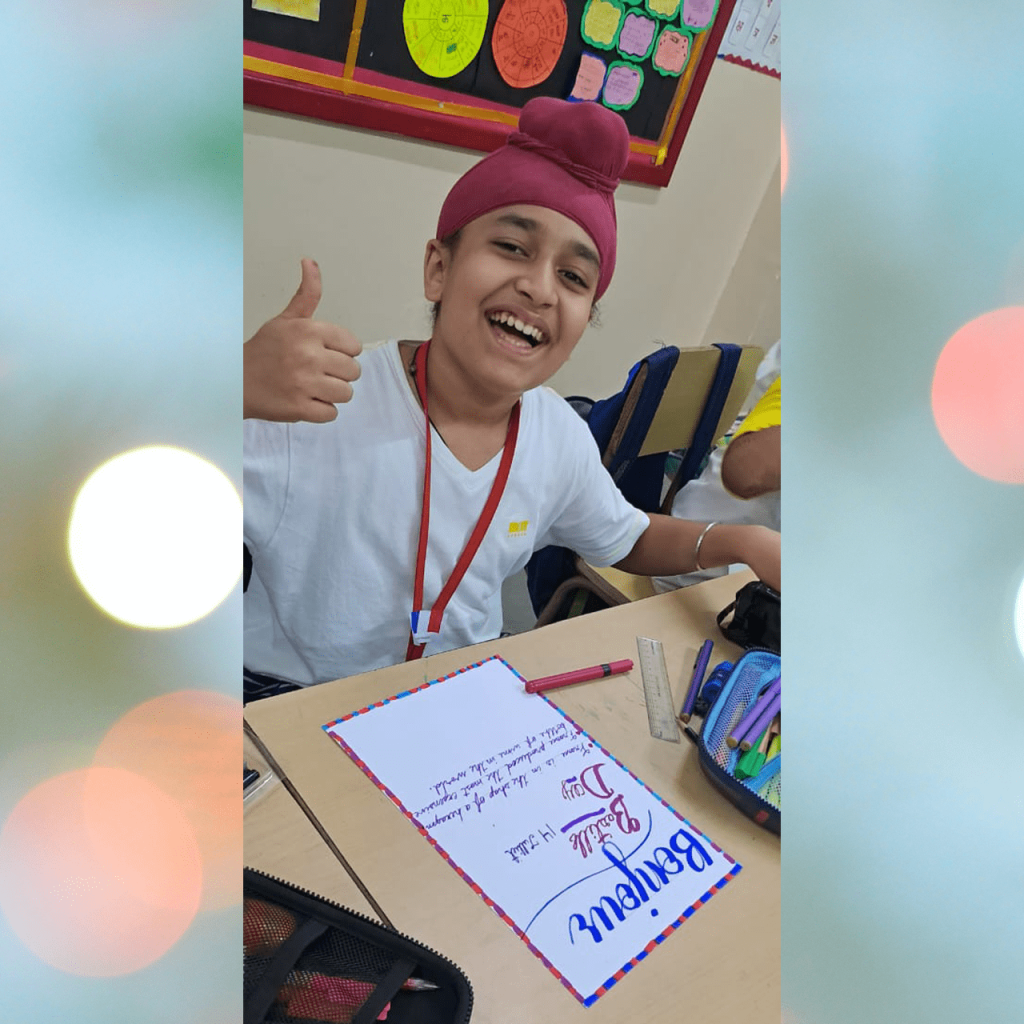 Posted By admin in Events & Celebrations, Happenings, News, on July 17, 2023