Best Day Boarding School in Gurgaon
Looking for the Best Day Boarding School in Gurgaon?
Scottish High International School is the 'TOP CHOICE 'among the best day boarding schools in Gurgaon….
Why Scottish High is the Best Day Boarding School in Gurgaon?
Scottish High International School, Gurugram is one of the top day boarding Schools in the country that has emerged as the leading contributor when it comes to nation-building. With its revolutionary initiatives in the field of quality education, the school is measured as the most sought-after destination for students who aim for quality education and excellence in higher education, national and international. Trailblazing with IB since 2008 (11 Years), Scottish High, the IB World School is going strong with its all-inclusive ideas and cosmopolitan legacy.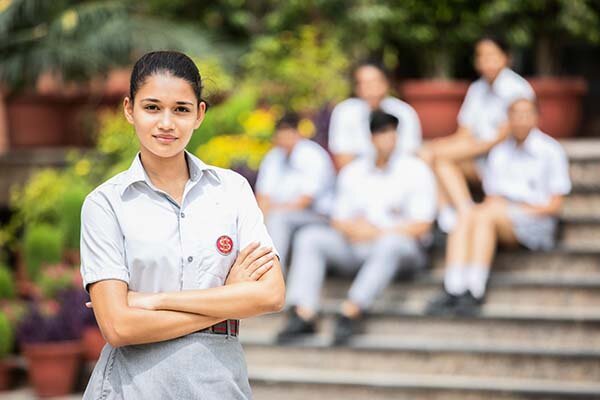 With its impeccable standards related to Day boarding, it is also considered as the Second Home for students from all across the country and the globe. Suitable for working parents, who aim for an uncompromised education for their wards, Scottish High is the 'number one pick' in respect to the day boarding excellence, infrastructure facilities and other quality standards.
Accredited with EOMS ISO 21001:2018 Certification, for Educational Organisation Management System, Scottish High sustains and maintains its proud heritage of quality teaching & learning, occupational health & safety and safe environmental practices. With an environment that caters to optimized learning, the school has an extensive set up that offers a unique and unrestricted learning experience for the students.
With numerous awards on its mantle over the years, this year too, the school is awarded as the No.1 DAY BOARDING SCHOOL in Gurugram and Haryana and ranked among the top day boarding international schools in the country by Education Today, Education World and Times of India Survey. Out of many, these are some prominent quality exemplars that establish the strength and commitment of the School in the field of education. Moreover, the teacher-student ratio (1:12) in the classroom adds to its value proposition when it comes to facilitating easy access to all students, hence stimulating pedagogic insight and enhancing their academic skillset.
With a vision for education that creates an impact in the society, and completely altering the day boarding idea by giving value for money for working parents, Scottish High International School is forging ahead as one of the key day boarding schools in the country that has defined a prolific action plan for India's future.