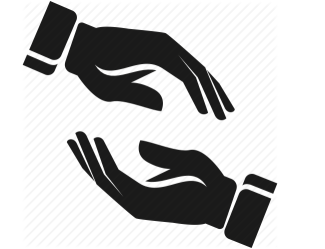 Brilliant Internship Stints by Scottish High Students
An appreciation letter from the "SOs Children's Villages of India" where Highlanders show a great effort and love for the deprived and homeless children. They raise the fund during their internship and take a lesson of "social responsibility" towards the community.
Appreciation Letter:-1
To
Mrs. Sudha Goyal,
School Director,
Scottish High International School
Gurugram.
Respected Ma'am:
I hope that this letter finds you in the pink of health. I am a proud Highlander parent and consider myself to be a Highlander as well, by association. My children Stuti Kulkarni of Grade XI and Shrey Kulkarni of Grade VIII are students in your organisation and are very happy in the school.
I wanted to tell you about how well three children from your school did in an internship raising funds for a well known European Non-profit organisation that provides a safe and loving home to abandoned and parentless children, called SOS children's villages of India.
Stuti Kulkarni, Yashasvini Awasthy and Rhia Mittal, all Grade XI students interned as SOS Buddies. They attended a 2 day workshop at the organisation's head-quarters and then had to tap into potential donors. There were 61 interns in all from top schools across the NCR.
The three children, were among the top performers and did exceedingly well, raising ₹4,19,600 in less than a month. Stuti was the top performer (₹1,58,400)among all the 61 interns and Yashaswini was second with(₹1,51,200). Rhia(₹1,10,000) was on the leaderboard as well. These three children managed to raise as much or more funds than schools that had bigger representation. It was a matter of pride for us to see our kids do well,and do the school proud.
The organisation was awestruck with the performance by Highlanders and would like to get more students to sign on for the internships. They have sent you a testimonial and I am attaching the testimonial to the email.
The values instilled by the school have made the students achievers in the fields they have chosen. Raising funds for a cause is very hard, but the children have excelled in their responsibility and made the parents and teachers and the school proud. I hope that these children can inspire more children to come forward and serve society in a meaningful manner and be global citizens.
Thank you, and warm regards.
Yours
Deepa Kulkarni
Appreciation Letter:-2
Dear Ms. Sudha Goyal,
Greetings from SOS Children's Villages of India! Trust this mail finds you well.
SOS Children's villages of India is a Non-Govt, Nonprofit, voluntary child care organization providing children in need of care and protection, a home like an environment to grow up among brothers and sisters, nurtured by a mother, through a Family-based care programme. With a global presence across 135 countries , we have 32 projects in 22 states across India and have been known for our credible work over the last 53 years in India.
We have been running successful Summer Internships for students from some of the best schools in NCR over the last few years. The objective of the Internships is to raise awareness about the cause of abandoned and parentless children and to raise funds for sponsoring some of our children. I am very happy to share that three students from Scottish High participated in the Internship this Summer and emerged among some of the top performers .
Stuti Kulkarni , Yashasvini Awasthy and Rhia Mittal have done an excellent job of raising Rs 4,19,600 over a period of a month. This money will go towards sponsoring the cost of atleast 38 children for a year. This is indeed commendable.
We would be delighted to give similar opportunities for internships to other students of Scottish High. We would be happy to initiate a dialogue if you are interested.
Look forward to connecting with you,
Best regards,
Yasmin Riaz
Deputy National Director
Fund Development & Communications
Posted By admin in News, on August 24, 2018