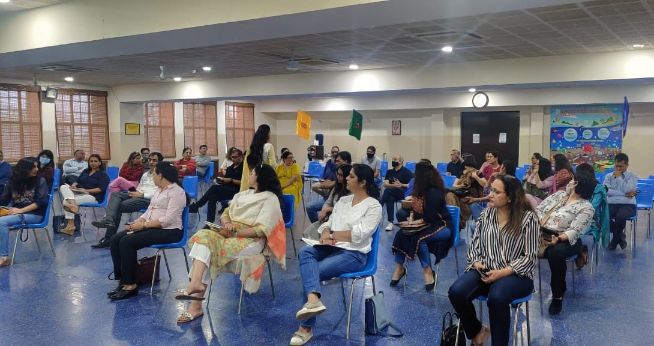 Counsellor's Talk for Grade XII Parents
University Application Process workshop was taken by School Counsellor, Neha Singh Maurya, for the parents of our Grade XII ISC and IBDP students. Important national and international university deadlines were discussed with them. Parents were informed that a few applications, such as CLAT, UCAS, and Common App, had already begun. Major entrance tests were mentioned to them, along with the dates on which they will be held.
Parents were enlightened about the documentation and school support system. They were made to understand the components incorporated in preparing the transcripts. The process for the generation of predicted grades was discussed. They were informed that half-yearly exams are crucial for the transcript as well as for predicted grades.
The procedure of placing requests for letters of recommendation was discussed. They were informed that student shall present a brief resume or list of activities from Grade IX onwards to be submitted for the same. Parents shared positive feedback about the workshop. They said that the session was quite informative and well explained.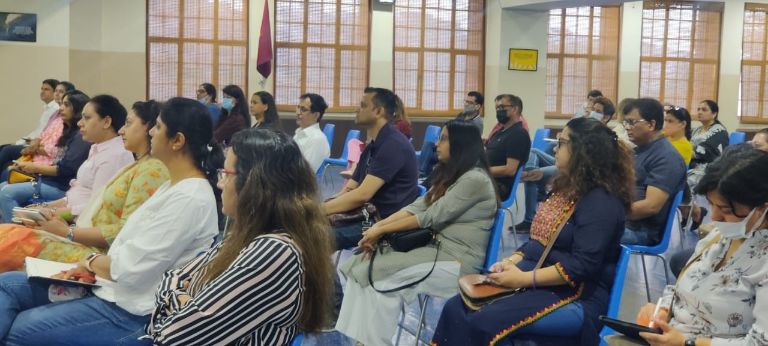 Posted By admin in News, Workshops & Excursions, on August 26, 2022