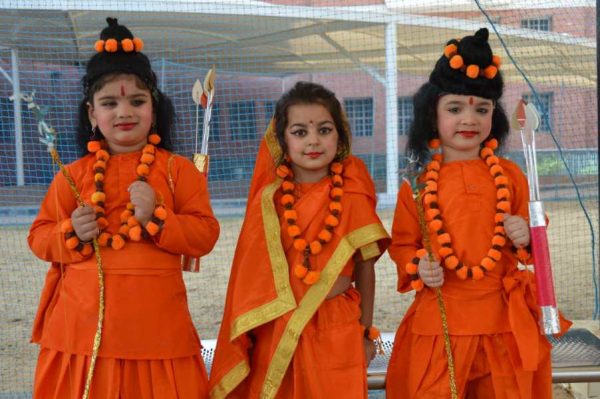 Dussehra Celebrations 2018
Keeping the tradition, the Highlanders once again came together to celebrate the triumph of good over evil. Little Highlanders of Initials dressed as Ram, Laxman and Sita, along with the backdrop of soulful bhajans, resounding cheer from all sides, and the recital of a poem with the triumphant message of the glorious tale, the students of Scottish High collectively celebrated the divine spirit of Vijayadashami.
Symbolizing the epic victory, the Students' Council lit the effigy of Ravana that was tied along with a chit of papers by the students mentioning one bad habit they want to burn away from their lives, thus truly invoking the spirit of Dussehra and its festivity.
Posted By admin in Events & Celebrations, News, on October 18, 2018