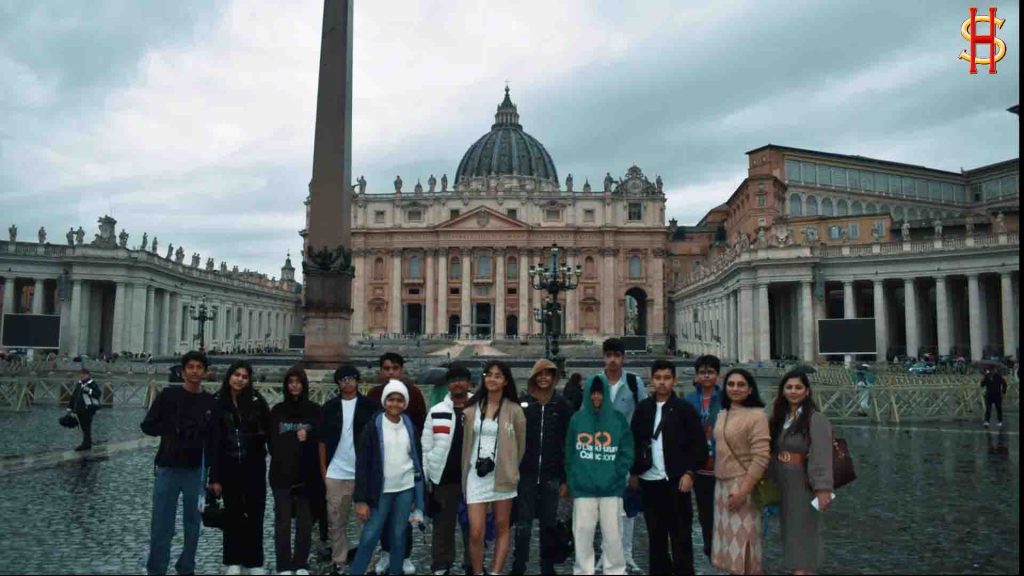 Educational excursion in Europe
Scottish High International School organised a ten days Educational Programme to Europe for its Highlanders along with EdTerra Edventures. The captivating journey through cobblestone streets, alpine meadows and the heart of Europe's cultural tapestry was overwhelming and gave the Highlanders a unique window into the heart of Europe.
The group was enchanted by the breathtaking experience offered by the Swiss Alps with stunning mountain landscapes, pristine lakes and charming villages. The Montana School visit added to our perspective on culture and human experience. The Highlanders were bewildered by the rich history and diverse culture boasted by Germany with a blend of modern life. The visit to the BMW Plant Museum and the Welt was an engaging experience for the students. The architectural brilliance of the museum added to the overall memorable experience. Exploring the art Garden and the Museum's innovative design added to the overall experience.
Each city of Italy offered a unique experience, from the charm of Venice to the historical grandeur of Rome including the Colosseum, St .Peter's Basilica, Trevi Fountain and the iconic Leaning Tower of Pisa, a UNESCO World Heritage Site. Exploring the labyrinthine streets and bridges in Italy was an enchanting experience. The journey was once in a lifetime adventure.
Posted By admin in News, on November 13, 2023