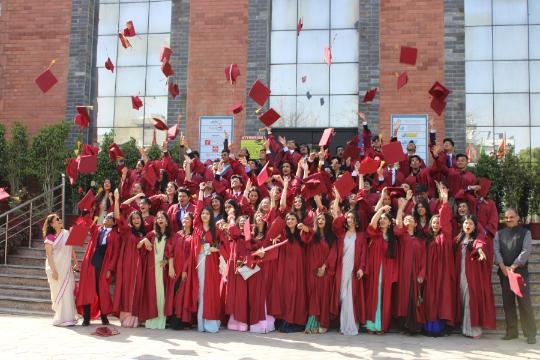 FAREWELL HIGHLANDERS
It is that time of the year when emotions surge at Scottish High when Grade 12 students bid farewell to their alma mater to be and kickoff the journey ahead.
Parting speeches, valedictory notes, flashback moments, dance, music, presentations and selfies all wrapped in an eventful evening marking the Farewell 2022.
Similarly, the Graduation Ceremony was yet another star attraction. The event ceremoniously spotlights the Highlanders and their remarkable journey over the years.
Indeed, a glorious evening with a picture-perfect account of juniors, seniors and their mentors all drawn together as one close-knit family!
Posted By admin in Graduation Day, News, on March 31, 2022