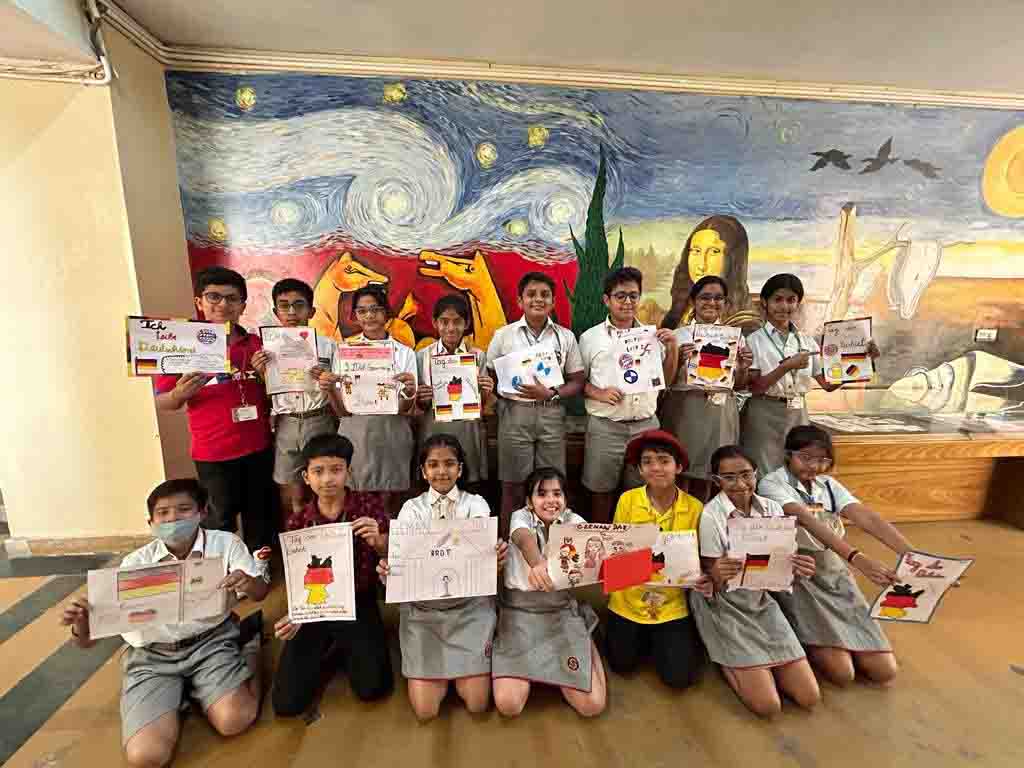 Feier zum Tag der Deutschen Einheit at SHIS (German Unity Day Celebration) "To have another language is to possess a second soul."
Scottish High celebrated the German Unity Day, also known as 'Tag der Deutschen Einheit', during the first week of October to promote cultural knowledge and linguistic diversity among the learners and various activities were conducted during German language lessons during this period.
They acquired knowledge about the importance of this day through stories and videos shared by the facilitator wherein they learned about the history of Germany and the events that led to the fall of Berlin Wall and later demonstrated their understanding by creating posters, bookmarks, cover-pages, singing German raps, sharing interesting facts, tongue twisters, baking ginger bread cookies, cultural knowledge, and rich history about Germany. Quizzes were also taken to assess their knowledge in an interesting manner.
The primary learners dressed up in tricolour of Germany (black, red, yellow). They were creative and innovative to mix and match their outfits to create the flag resemblance. This celebration indeed gave an opportunity to the learners to become innovative, confident, and reflective, as well as cultivate international mindedness and growth mind set in them. It was a resounding success. It achieved its objectives of educating students about a crucial historical event and promoting the values of unity, reconciliation, and cultural diversity.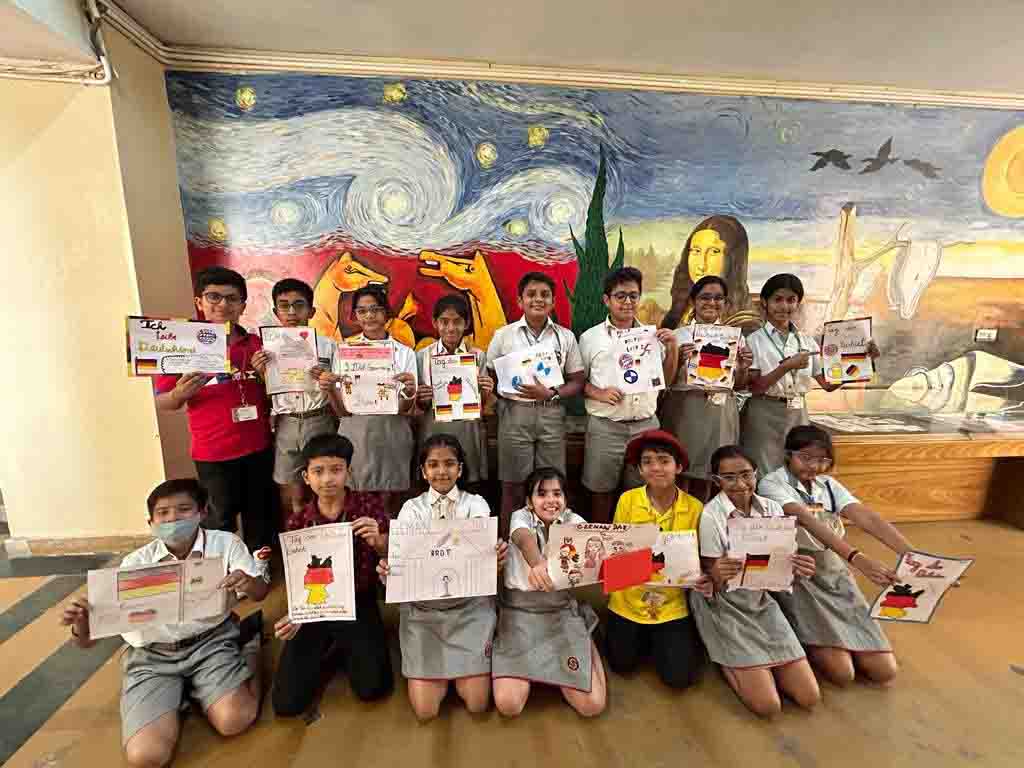 Posted By admin in News, on October 20, 2023