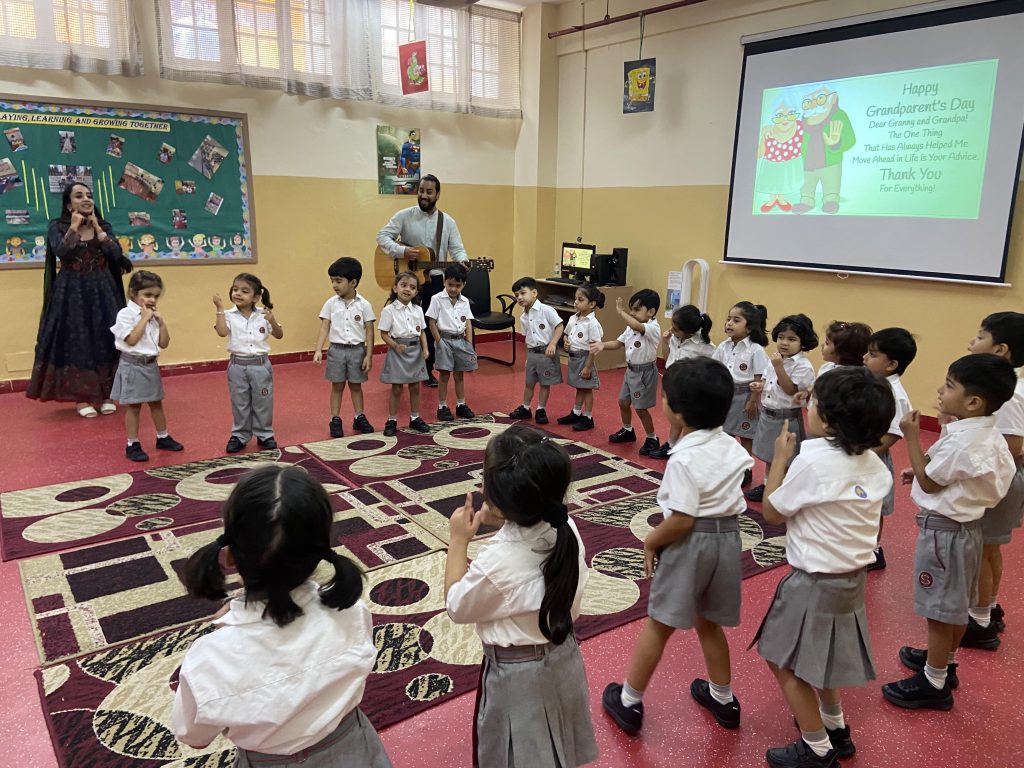 GRAND CELEBRATION WITH GRANDPARENTS
Grandparents Day 2023: An eventful day at early years (Nursery) as Little Highlanders, with great excitement and enthusiasm, celebrated Grandparents' Day. The occasion buzzed with cheer and laughter as the little ones shared special moments with their special guests, their grandparents!
Putting up a vibrant and multicolored presentation, the little Highlanders warmly expressed their love, respect and admiration for their dear Grandpa and Grandma.
A collection of fun moments culminating into a delectable snack party for all, thus turning the day into an endearing treat of togetherness!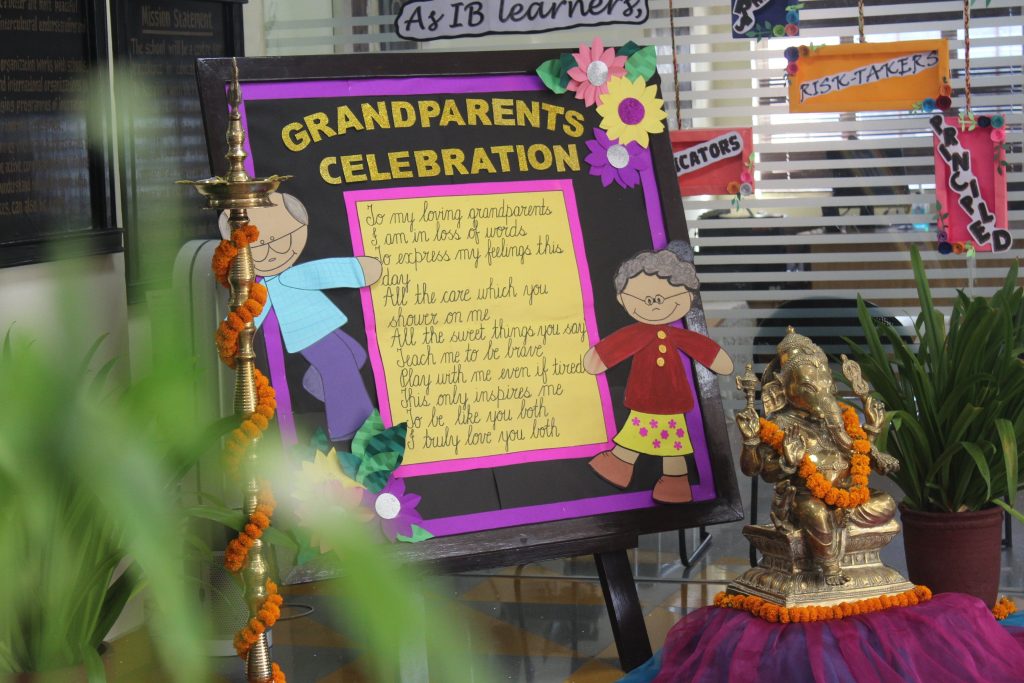 Posted By admin in News, on August 25, 2023