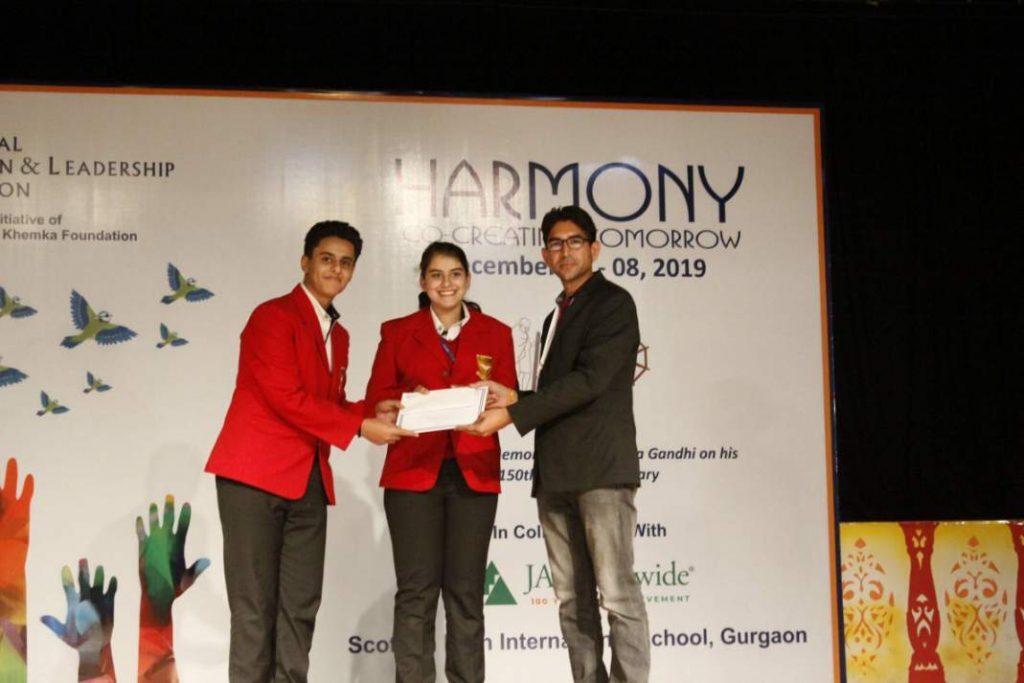 HARMONY – tGELF 2019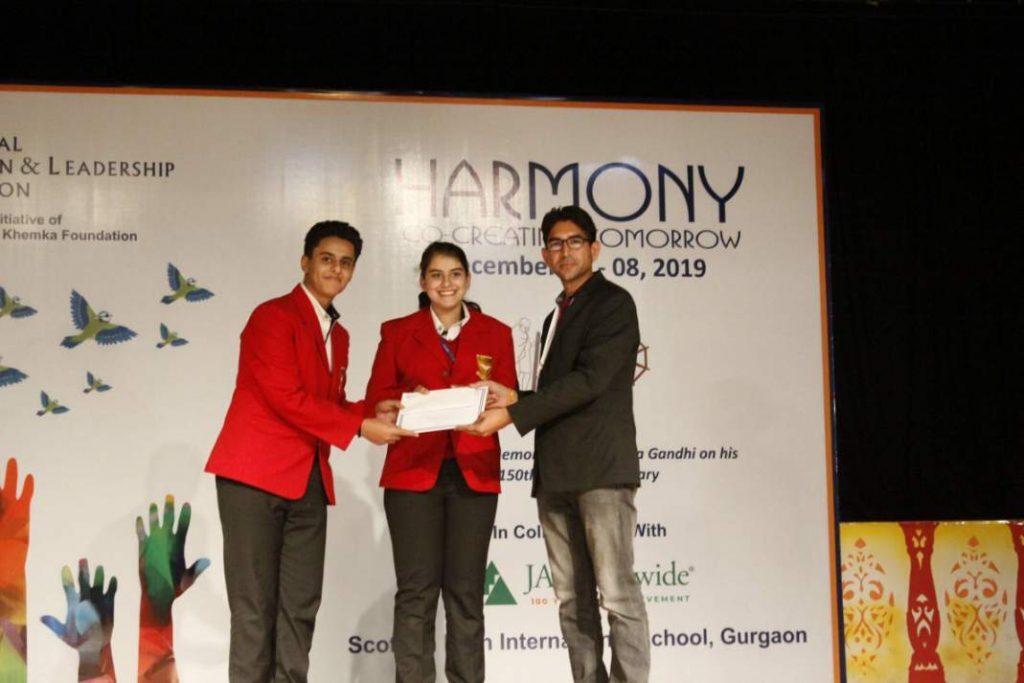 HARMONY – tGELF 2019- Once again Scottish High hosted 'Harmony 2019' under the aegis of tGELF. tGELF is the holistic platform that seeks to identify and nurture leadership skills in students, rooted in the values of ethics and altruism.
Keeping this as the core, Harmony 2019 witnessed a range of cultural activities, presentations, exchange of innovative ideas and competition that fostered the element of leadership in the students.
This mega event was attended by more than 30 schools' delegates Pan India that also included eminent luminaries like Ms Gauri Ishwaran, Vice Chairperson of tGELF and Padamshree awardee, Ms Abha Adams, the renowned educationist.
Truly, leaders making way for leaders as Chairman Dr Cdr Kartikay Saini and Ms Sudha Goyal, School Director, extended their appreciation to Harmony 2019 for its path-breaking initiatives in nurturing Young Leaders & Entrepreneurs.
Posted By admin in News, on December 11, 2019