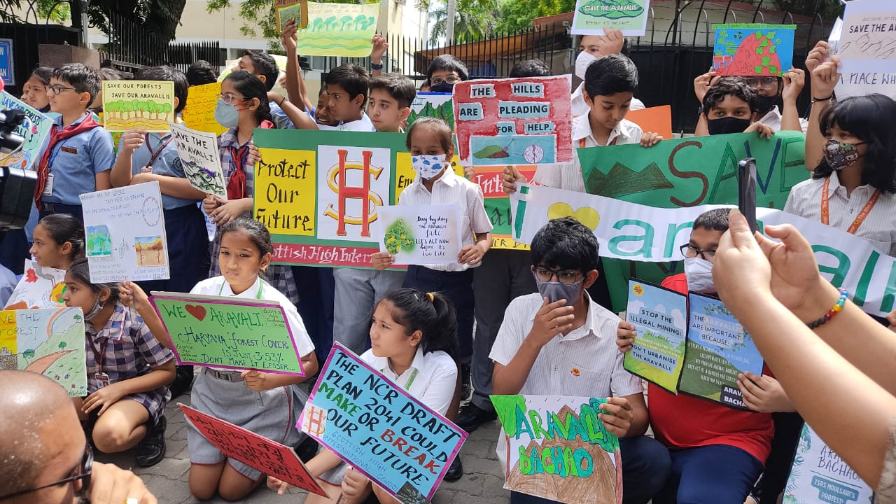 HIGHLANDERS CAMPAIGN TO SAVE ARAVALLIS
Highlander Green Warriors have joined hands with the student representatives of many schools in Delhi and the NCR region and visited the Prime Minister's Office, Environment Minister's Office, Ministry of Housing and Urban Affairs and Haryana and Rajasthan Chief Ministers' Offices to give their petition to support the 'Aravalli Bachao Campaign' for the threat that 'NCR Draft Regional Plan 2041' poses to the entire ecosystem and the quality of life of everyone living in the NCR area.
Earlier the entire Scottish High Community signed a petition to remove the environmental dilutions from the NCR Draft Plan 2041. In their petition, the Green Warriors highlighted that the implementation of the new NCR Draft Regional Plan 2041 will threaten the quality of life of millions of people living in the 25 districts of the 4 NCR states as this draft plan excludes the terms 'Aravallis', 'Forest Areas', 'Natural Conservation Zone'. It has also removed tributaries, floodplains of rivers and waterbodies not created by acts of nature and other natural areas not recognized in revenue records or notified under central or state acts etc.
They handed over the petition which was signed by more than 12000 students and 900 teachers and requested the authorities asking them to remove the environment and ecosystem-related dilutions in the NCR Draft Regional Plan 2041.
If this draft plan is implemented the way it is, it will take away protection for most of our natural ecosystems and will open them for commercialisation in 25 districts across the 4 NCR states of Delhi, Haryana, Uttar Pradesh and Rajasthan.
While talking to the Highlanders, the Honourable Minister of Housing and Urban Affairs Mr Hardeep Singh Puri, ensured that he will consider their request and suggestions given by the environmentalists and will invite the students for a workshop to strengthen the environmental and ecological aspects of Aravallis.
Students are planning to give the petition to the Chief Ministers of UP and Delhi as well as to the top bureaucrats to register objections to this draft plan and give suggestions to them to increase the forest cover of Aravallis.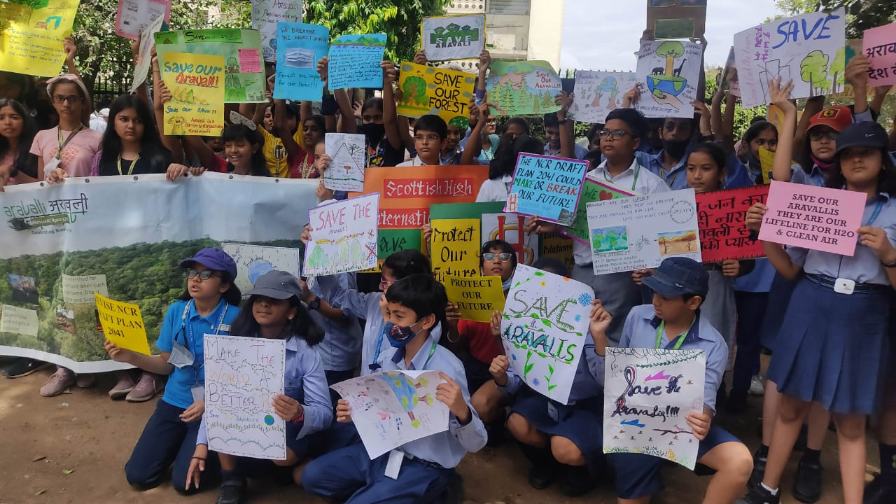 Posted By admin in Community Services, News, on September 16, 2022