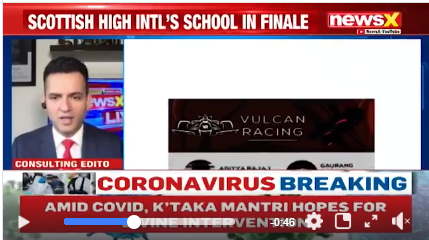 HIGHLANDERS ON TOP GEAR
Once again, Team Highlanders made the headlines sensational as they qualified for Nationals F1. Beating a round of challenges, Team Highlanders designed the 'Vulcan Racing Car' which propelled them to the Final round, outracing around 80 plus teams from Delhi NCR. The event was oraganised by Time of Sports Solutions Pvt. Ltd.
The team comprised of – Gaurang Aggarwal, Manasivini Narayanan, Aditya Bajaj, Kunal Bhasin, & Paarth Sharma. They are now gearing up for Virtual Nationals to be held from 16th July 2020 to 23rd July 2020.
It is worth noting that the team was also announced among top 5 teams for the pressure challenge 2020 edition.
Posted By admin in Media Coverages, News, on July 17, 2020