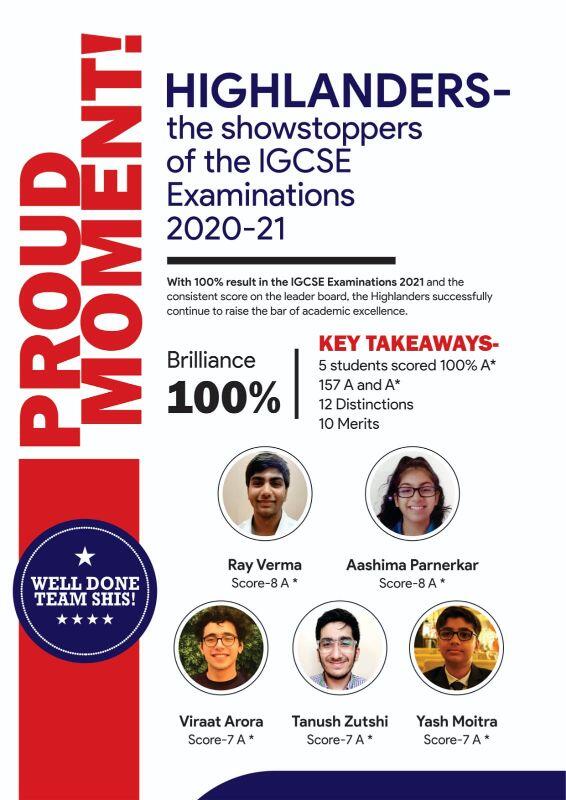 HIGHLANDERS- THE SHOWSTOPPERS OF THE IGCSE EXAMINATIONS (2020-21)
Our Highlanders have achieved par excellence results in IGCSE yet again! Ray Verma and Aashima Parnerkar of X IGCSE have scored an extraordinary result of 8 A *. Viraat Arora, Tanush Zutshi and Yash Moitra have also scored 7 A *. The school has achieved a 100% pass streak.
Scottish High International School congratulates all parents and students for this exceptional result.
Posted By admin in News, on August 12, 2021