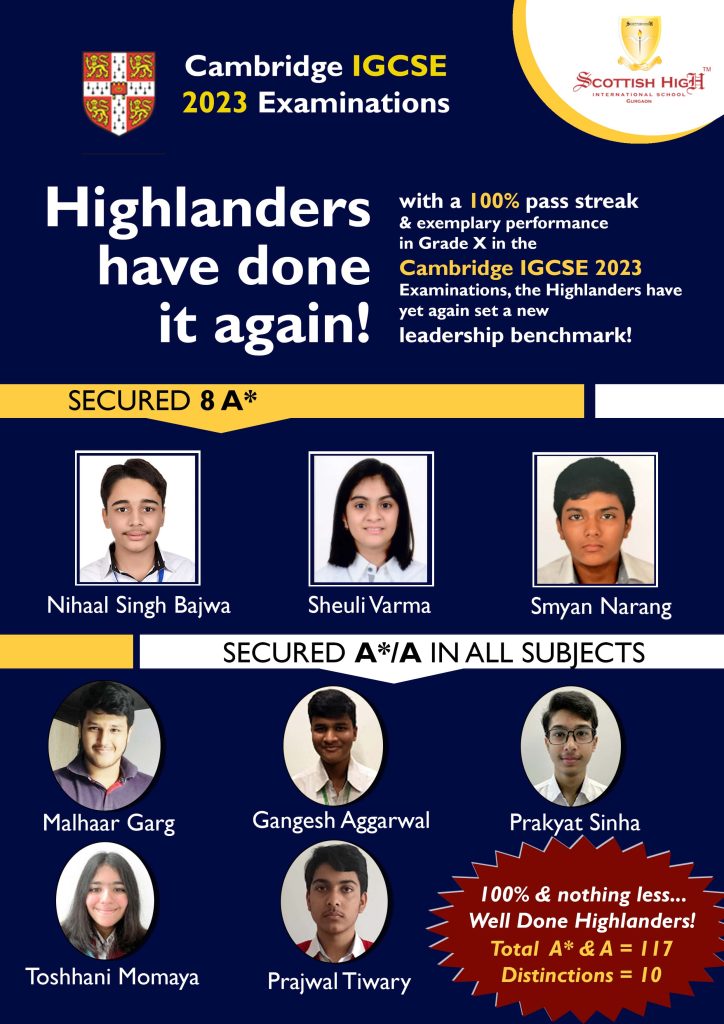 Highlanders Have done it Again!
Highlanders have made us proud with their exemplary performance in Grade X IGCSE 2023 Examinations.
Once again the school has achieved 100% pass streak.
Nihaal Singh Bajwa, Sheuli Varma and Smyan Narang have achieved a Highest Score of A* in all 8 subjects.
Malhaar Garg, Gangesh Aggarwal, Prakyat Sinha, Toshhani Momaya and Prajwal Tiwary have scored A*/ A in all subjects. Scottish High congratulates all parents and students for their exceptional result.
Posted By admin in News, Records & Accolades, on May 24, 2023