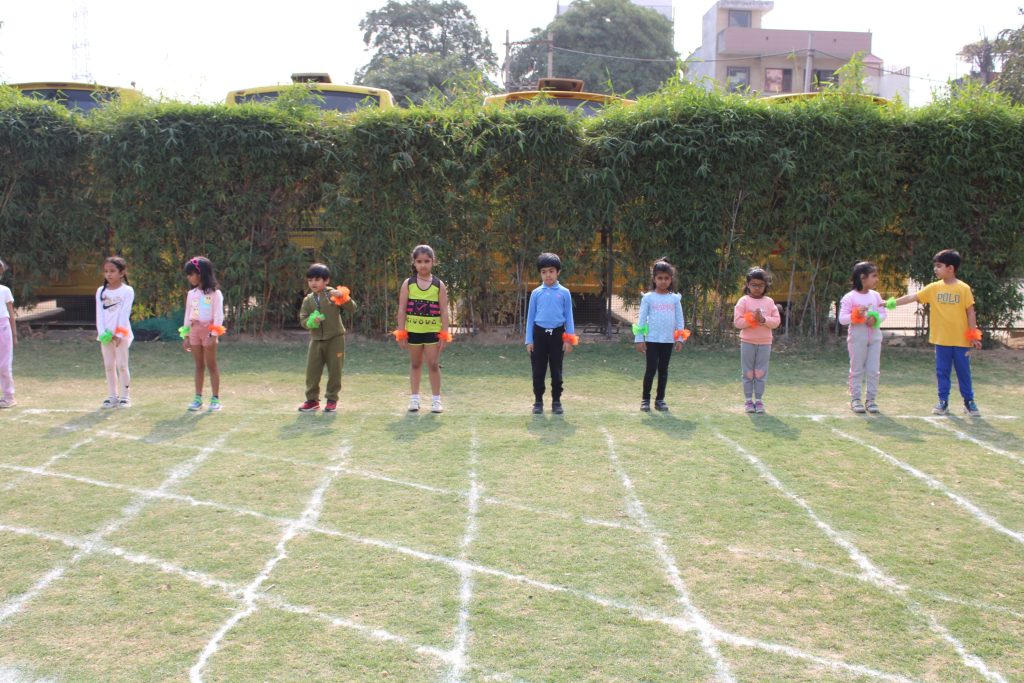 INITIALS ANNUAL SPORTS MEET-2023
An enthusiastic day for the Initials wing as little Highlanders geared up for the Annual Sports Meet-2023!
Commencing with a range of activities to warm up, the tiny tots flexed their muscles on a round of Zumba beats before hitting the track for the final race and competitions. Likewise, the sports meet also inspired a cluster of teachers to put on their running shoes and outpace their opponents in an unconventional hit-the-ball race.
From the word go to the podium finish, the Annual Meet 2023 was a brilliant display of little Highlanders' athletic skills and competitive strength.
Posted By admin in News, on March 10, 2023