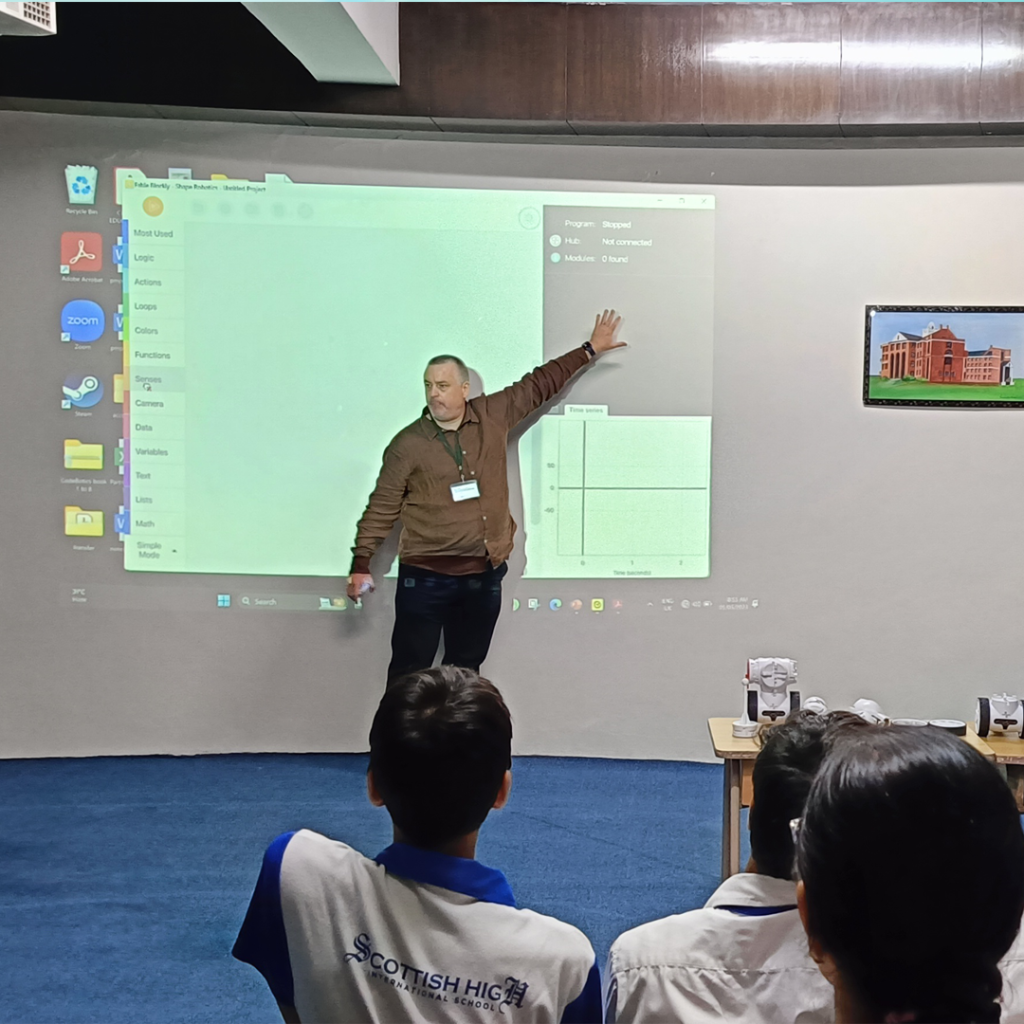 LEARNING THROUGH TECHNOLOGICAL INNOVATION
Scottish High International School takes great pride in its path-breaking initiatives to incorporate technological innovations into education.
Keeping this in view, the school invited Mr Robert Widger, a renowned and phenomenal Robotic Expert who has diverse experience working with top robotic companies and Universities such as the Massachusetts Institute of Technology (MIT). Mr Widger was accompanied by PM Publishers Pvt. Ltd. Representatives – Mr Davinder Singh Minhas, Computer Author and Senior IT Manager and Ms Meenakshi Aneja, Artificial Intelligence Author and Computer Department Head.
Mr Widger enlightened the students and teachers on the effective integration of robotics with programming, coding, AI and various other subjects.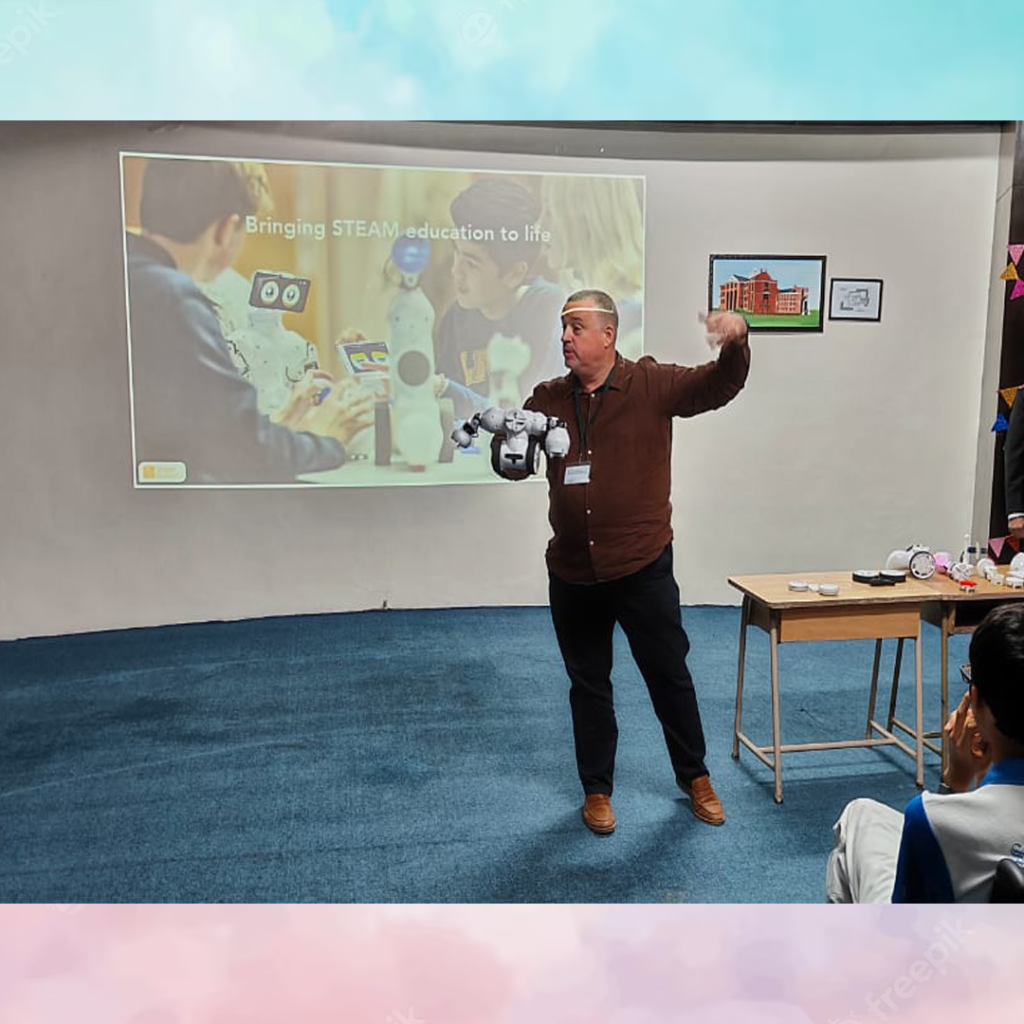 Posted By admin in News, Visitors & Guests, on May 1, 2023