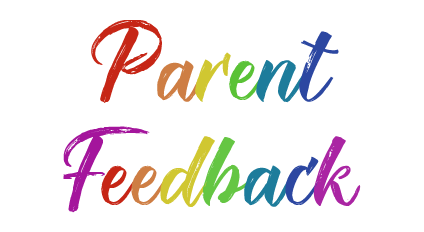 Pragya & Abhishek
Dear Lakshmi Mam,
Trust you are doing great! This is Pragya and Abhishek, parents of Aashvi Aggrawal (KG H). We are writing to you to express and share our excitement and gratitude we feel after having seen Aashvi's and the full class performance in FDP conducted yesterday.
This FDP was an 'Aha moment' for us and was sheer bliss! Seeing a class of 25 kids all barely 5 years old, put up a flawlessly coordinated performance clearly demonstrates the kind of hard work and passion that has been put by you, Mukul sir, Bhuvnesh Sir and Poornima maam over past few days. We realize and appreciate that it must not have been easy. The Mime and Orchestra and Dance performance were innovative and a huge treat to watch.
Personally, for both of us, it was heartening to see what a long way has Aashvi come in this journey. She was a very different person – bursting with energy, excitement and fully confident in her performance. As you are well aware, our key concern areas on her developmental front have been her speech clarity and confidence – which both seemed to be put to rest in this FDP performance.
On a separate note, given we are in a reflective mode, we both wanted to thank you personally also on always having heard our concerns, giving us time to explain of priority areas we need your help on with Aashvi. Your guidance in finding solutions in our parenting journey has been supremely helpful and we really look forward to our interactions.
So, from the bottom of our hearts as parents, we thank you a lot for contributing immensely to making our child what she exuberates today.
P.S. – Will be great if you can share our feedback with Mukul sir, Bhuvnesh sir, Poornima Mam also as we don't have their emails. She has indeed come a long way and developed a deep love for dance, music and yoga specifically – which is very very heartening for us!
Best Regards,
Pragya and Abhishek
Posted By admin in Parent Feedback, on September 25, 2019