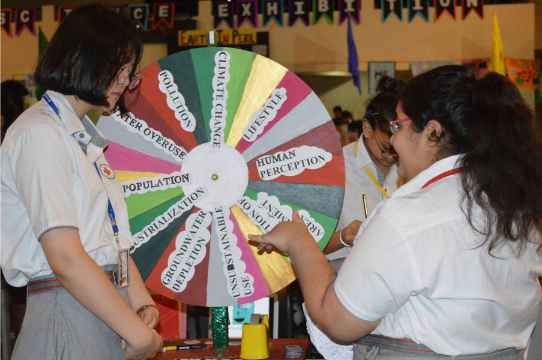 Science Exhibition 2019
Once again, Science became the topic of the day as the Science Exhibition took to the center stage at Scottish High.
Creating a big buzz in the science circles Highlanders put on a magnetic display of various innovative models centering around Water conservation, Solar Energy, Energy transmission, Smart Irrigation, Self-watering Plants, Waste Management, Robotics, Geo-Thermal power, and the list is endless!
Truly, what a unique way to show to the world that Science when combined with creativity, can ignite a revolution!
Posted By admin in News, Workshops & Excursions, on July 29, 2019