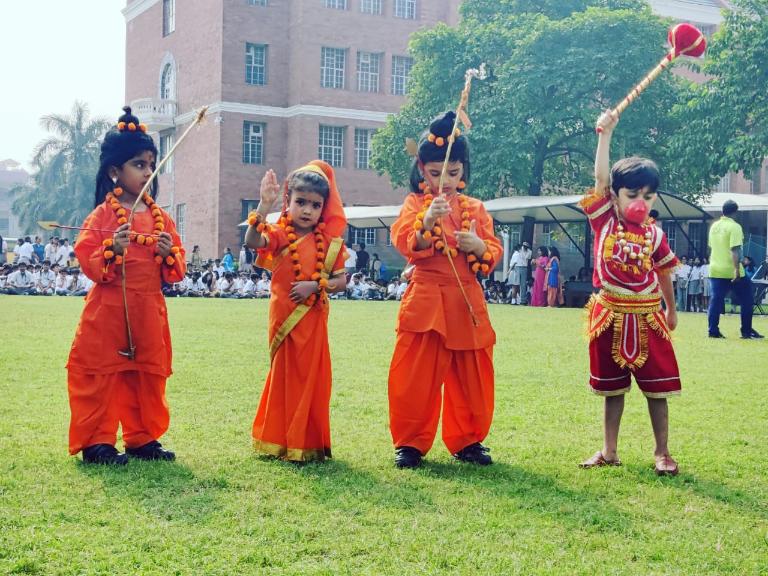 SCOTTISH HIGH CELEBRATES DUSSEHRA
Highlanders assembled to celebrate Dussehra – the greatest victory of good over evil. Following the ritual, little Highlanders dressed as Ram, Laxman, Sita and Hanuman lit the effigy of Ravana.
It is worth underlining that every year the students of Scottish High, along with the festivity, also endeavour to spread awareness to save the environment by celebrating an eco-friendly Dussehra.
Posted By admin in Events & Celebrations, Happenings, News, on October 3, 2022