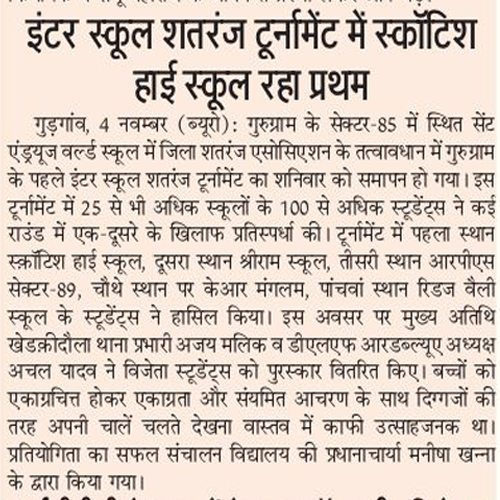 SCOTTISH HIGH CHECKMATES DISTRICT LEVEL INTER-SCHOOL CHESS TOURNAMENT-2023
Hitting the headlines, Highlanders Chess team won the First Position in the Inter-school Chess Tournament held at St. Andrews World School, Gurugram.
More than 25 schools participated in the district level chess tournament, with 100 students and more as formidable opponents clashing for the prestigious title.
Highlanders cleared several nail-biting rounds in a dominating fashion, before clinching the First Position.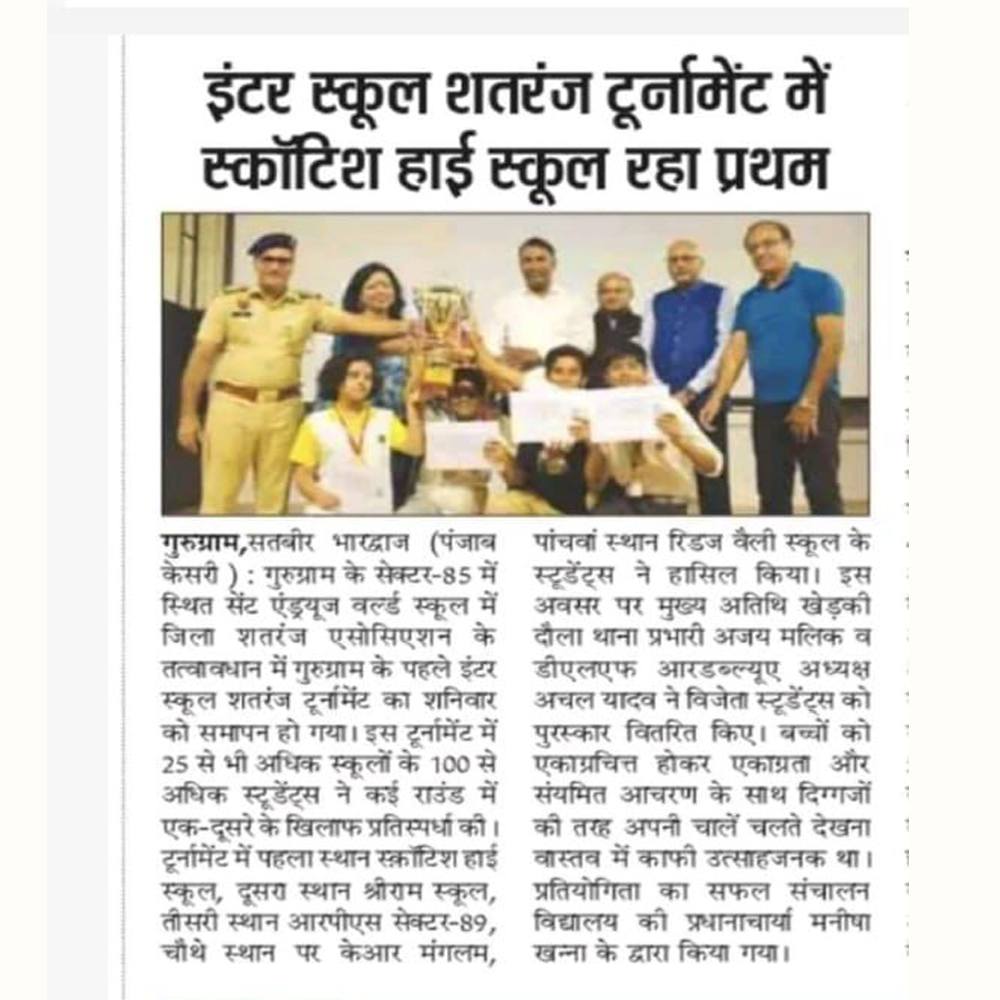 Posted By admin in News, on November 5, 2023