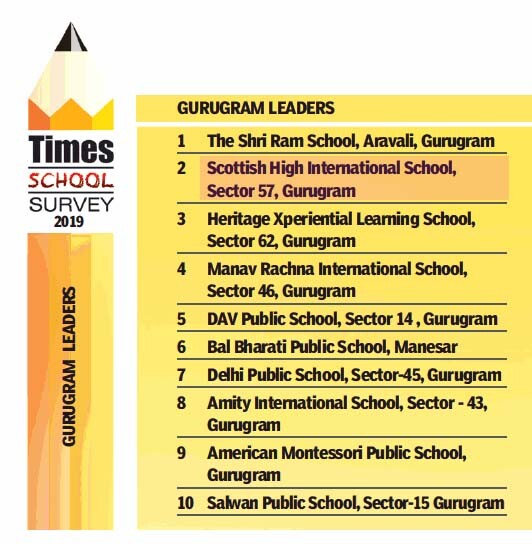 Scottish High Leads Again -Times Of India School Ranking 2019-20
Once again, a hallmark moment for Scottish High International School as it makes it to the leaderboard of excellence in quality education.
According to the Times of India – Times School Survey 2019, published on 20th September 2019, the school ranked among the top international schools in Gurugram Haryana.
Scottish High receives this honour in the category of 'Gurugram Leaders', for its prominence in scholastic leadership and consistent contribution in the field of holistic learning.
Also, Check – the Education Today School Ranking 2019-20 (Explore the details)
Posted By admin in News, Records & Accolades, on September 20, 2019