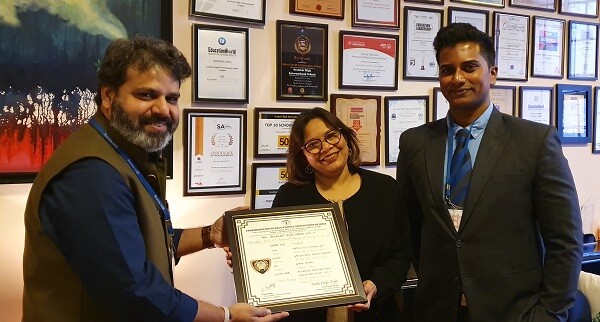 Scottish High, recognized top 3 CEII Leadership Excellence School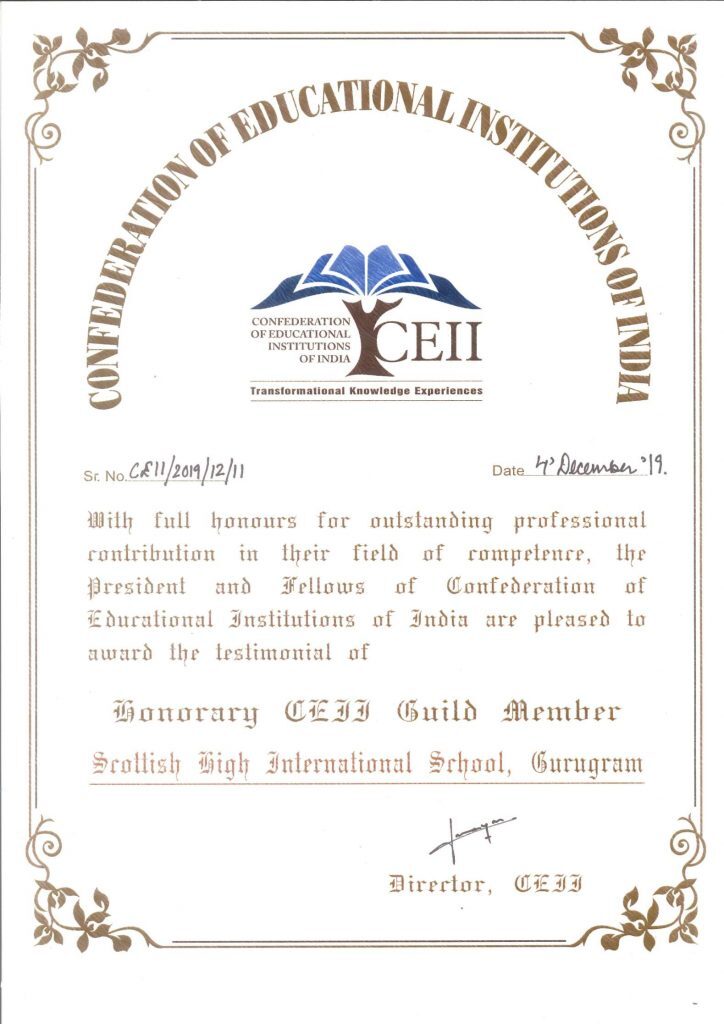 A proud moment for Scottish High!
A landmark moment for Scottish High as the School is conferred with the prestigious award and testimonial of Honorary CEII Guild Member for its outstanding professional contribution in the field of competence. Similarly, Ms Sudha Goyal, the School Director has also been bestowed with CEII Instructional Leadership Excellence Award 2019 for her outstanding leadership wherewithal and initiatives.
Posted By admin in News, Records & Accolades, on December 5, 2019