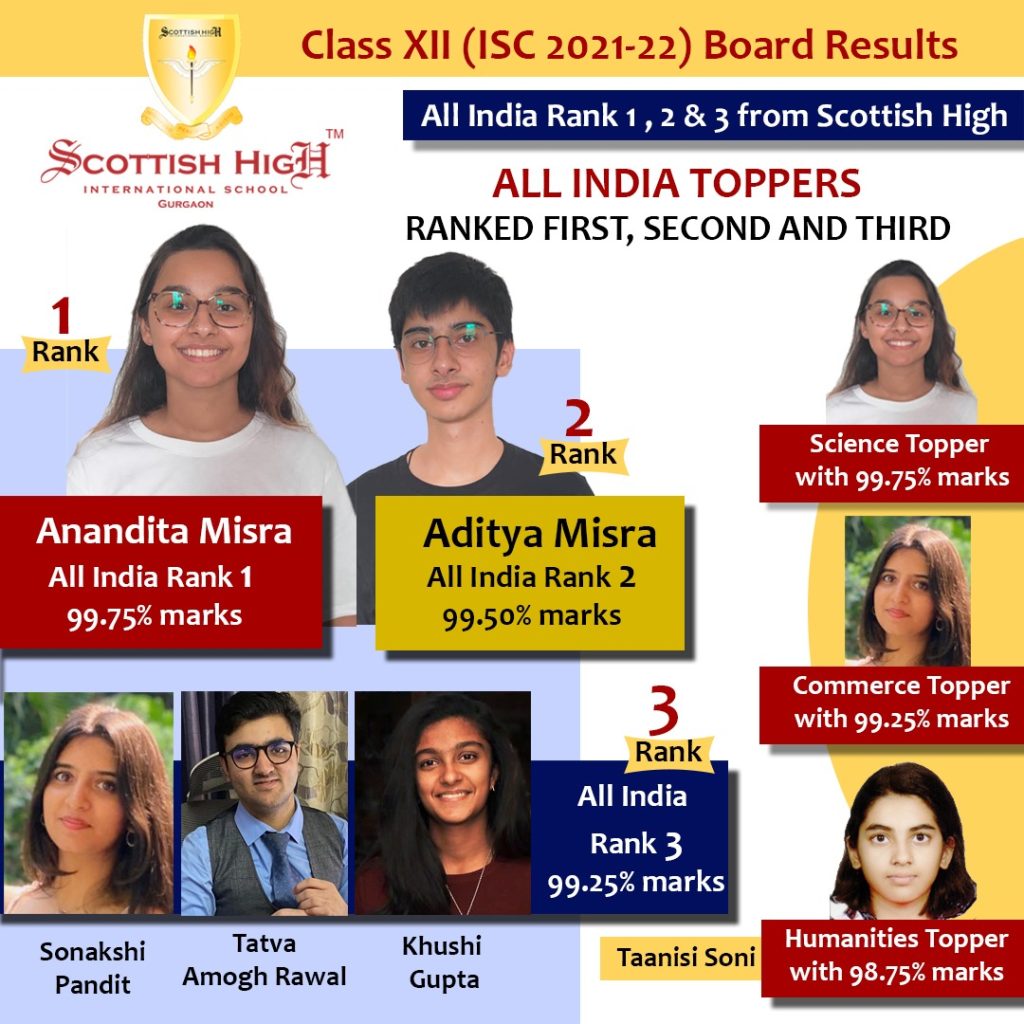 SCOTTISH HIGH STUDENTS RANK ALL INDIA FIRST, SECOND AND THIRD IN ISC 2021-22
Scottish High International School is exceptionally proud of the Class XII (ISC 2021-22) board results. Our highlanders have reached the pinnacle of success and it gives us immense joy to declare the outstanding scores.
Students secured phenomenal scores with 100% pass results.
Anandita Misra is the All India Rank 1 with 99.75% marks.
Aditya Misra is the All India Rank 2 with 99.5%.
Khushi Gupta, Tatva Amogh Rawal and Sonakshi Pandit are the All India Rank 3 with *99.25%.
The Science stream topper is Anandita Misra with 99.75% marks.
The Commerce stream topper is Sonakshi Pandit with 99.25% marks.
The Humanities stream topper is Taanisi Soni with 98.75% marks.
55% of the students obtained an aggregate of 90% and above marks and 85% of the students have achieved an aggregate of 80% and above marks making their teachers and parents ecstatic of their results.
The students of Scottish High have always been front runners and this years result has proven how hard work and determination always pays off.
Once again the School is exponentially proud and congratulates all the students for their dedicated efforts.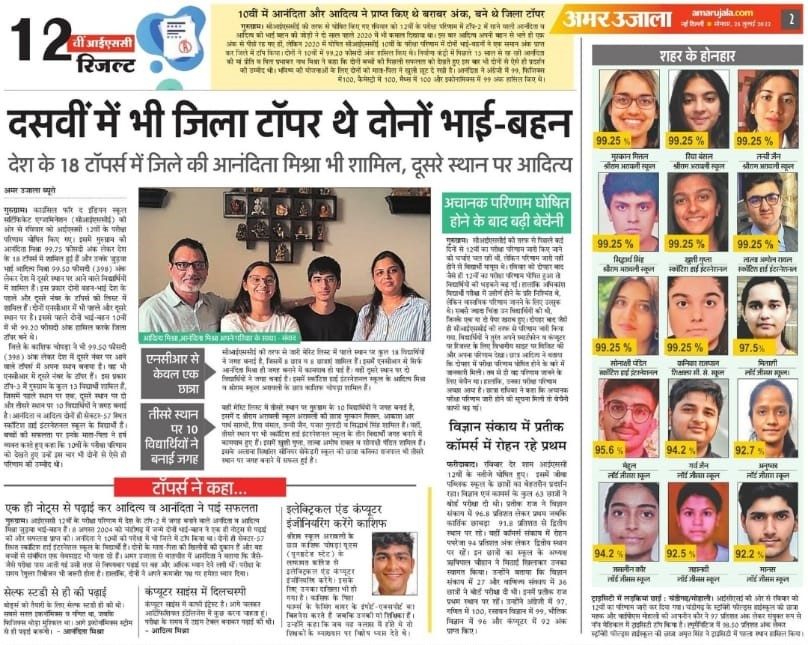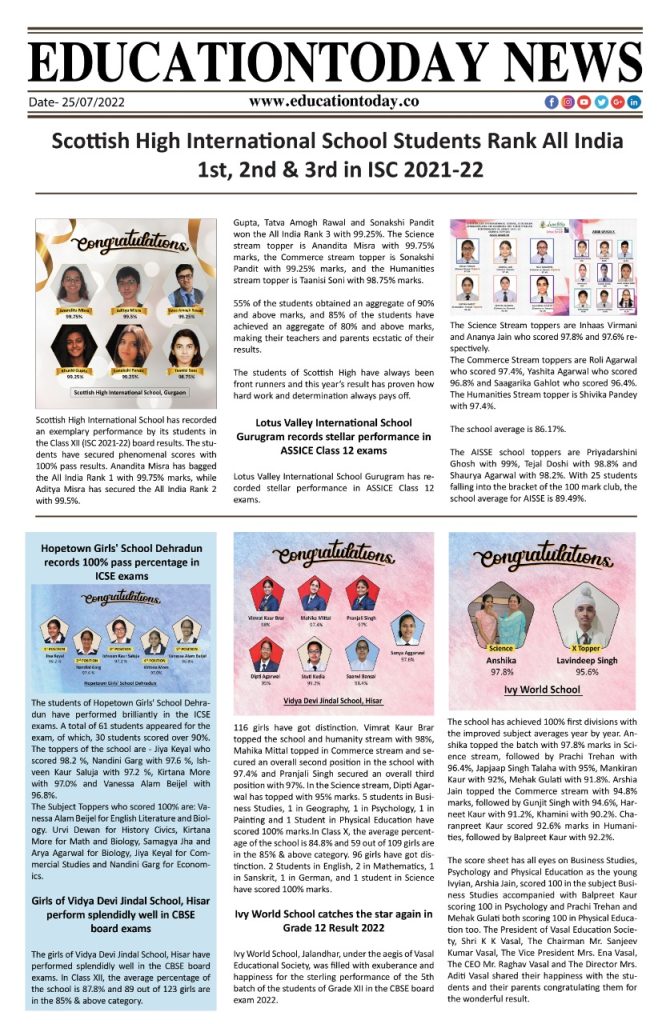 Posted By admin in Media Coverages, News, on July 25, 2022