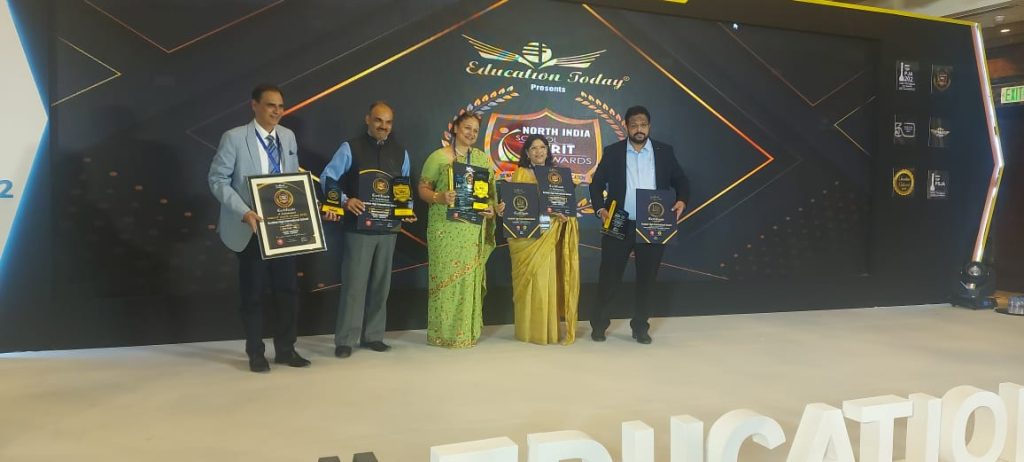 SCOTTISH HIGH, THE ACADEMIC LEADER!
In an iconic two-day haul of awards and felicitations at the biggest Education Awards platforms, Scottish High International School stole the spotlight for being the leader in all-round education in the country.
The series of awards and trophies presented to Scottish High by the Education World and Education Today for 2022-23 have yet again certified Scottish High as the Gold Standard of Holistic Education.
Education World – Awards Category
Among the International Day Schools, Scottish High is ranked
• Top 3 in Gurugram
• Top 5 in Delhi NCR
• Top 13 in India
Education Today – Awards Category
• Voted No.1 in the Parents' Choice Award (Vote Count-1516)
• Most Inspirational Secondary School (for exemplary contribution in the field of education)
• Ranked No.1 in Academic Excellence (Category-International, State-Haryana)
• Leadership Team of the Year
• Most Reputed School (Category-International, State-Haryana)
• Ranked No.1 in Excellence in Innovative Practices (Category-International, State-Haryana)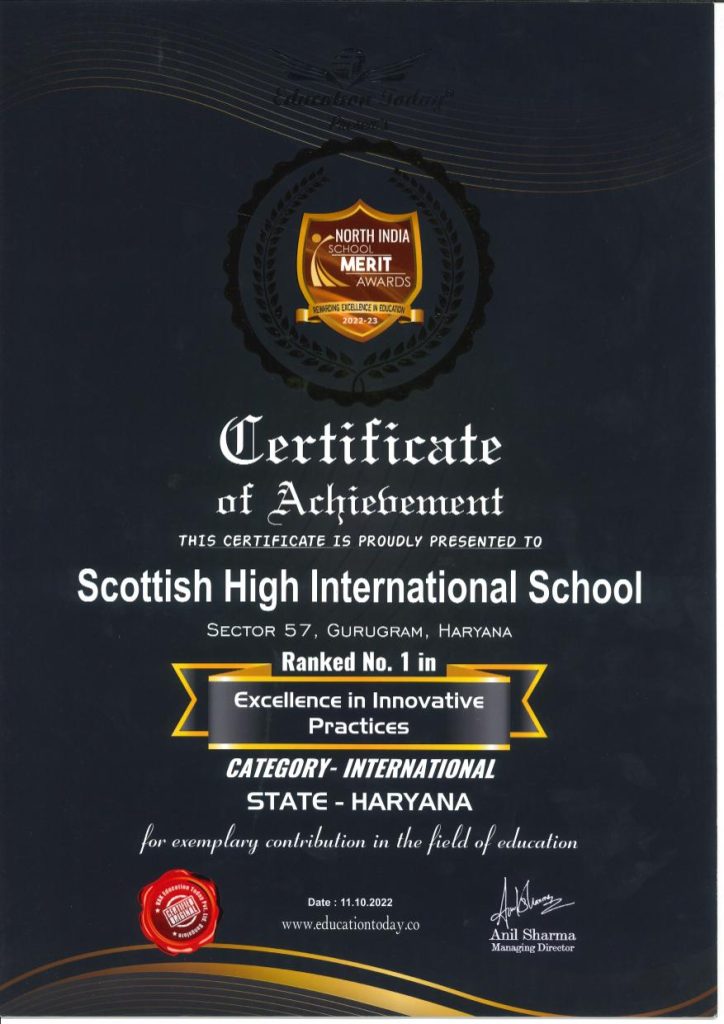 Posted By admin in Happenings, News, Records & Accolades, on October 13, 2022