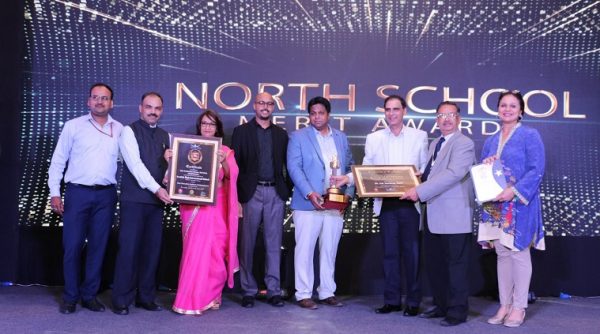 Scottish High won the "Best International School" Award 2018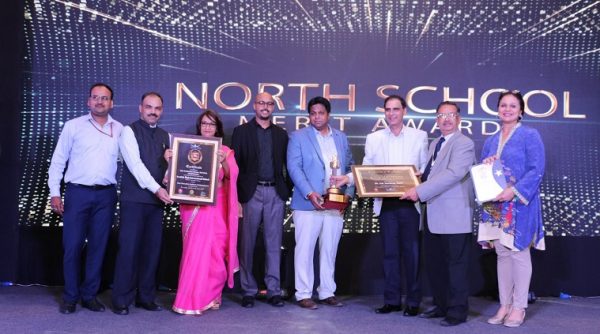 A proud moment for Highlanders as Scottish High International School won the 'North School Merit Award' for being the "Best International School" in Northern India. Hosted by Education Today, the award is a glorious milestone for Scottish High. Once again proving its excellence among the major Educational Institutions of North India.
Behind every success is a vision and Scottish High takes the lead under the mentorship of Dr Cdr Kartikay Saini, who was honoured with the 'Visionary of the Year Award 2018' for his distinguished contributions to the society and visionary leadership in the field of education. As a keynote speaker of the event, Dr Saini enthralled the audience with his cutting-edge presentations and magnetic talk on leadership skills. It is worth mentioning that Dr Saini shared the stage with Padma Shri Awardee Mrs Shayama Chona, the Chief Guest of the event.
Continuing with the streak of awards, Highlander Ranveer Singh Saini also made it to the spotlight by winning the prestigious 'Sportsperson of the Year 2018' award for his extraordinary accomplishments in golf
Posted By admin in News, on September 12, 2018