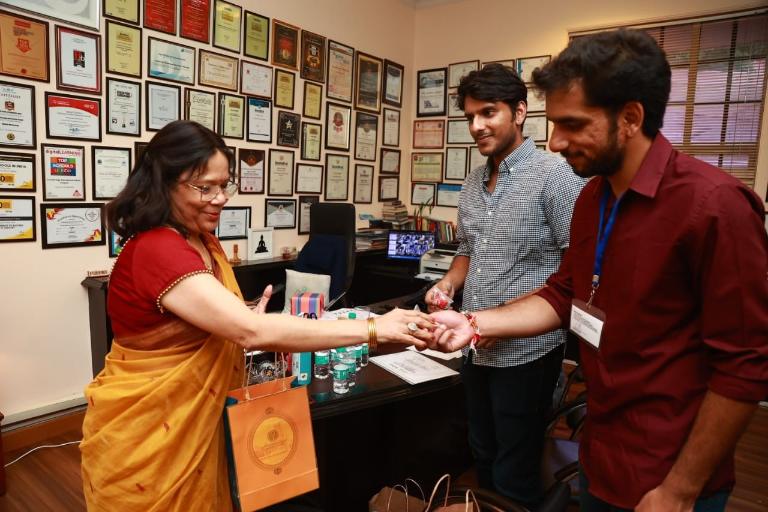 Summer Leadership Workshop
The school organized Summer Leadership Workshop by the Harvard Project for Asian and International Relationships (HPAIR) in collaboration with the Learn with Leaders. 23 students were selected to participate in the same including students from Scottish High International School, Gurugram, Scindia School Gwalior, Pathways School Gurugram and Lancers International School Gurugram.
Students were mentored by three Harvard College mentors – Dhwani Garg, Camilla de Pourbaix, Camilla, and Amy Huang. They helped students in learning a systematic, comprehensive approach to solving real-world problems. Mentors helped hone the thought process of students to become more analytical and creative. Participants learnt to use data to quantify and validate their proposed solutions. They practiced communication skills to effectively convey their recommendations. There was rigorous brainstorming on practical methods to implement solutions to problems.
The workshop helped participants to forge life-long, value-rich networks with IVY league mentors, global thought pioneers and peers around the world who share the passion for finding creative answers. Participants were facilitated with certificates and awards in the closing ceremony.
Posted By admin in News, Workshops & Excursions, on August 22, 2022