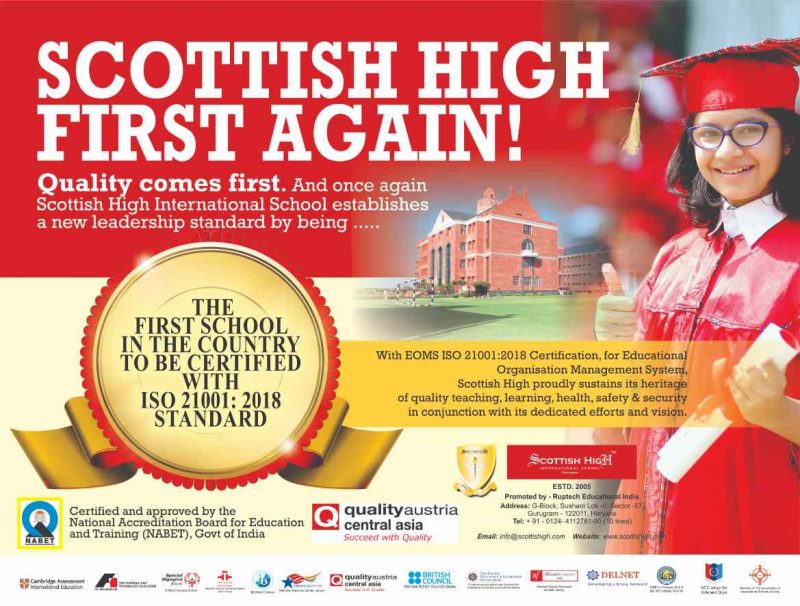 The FIRST SCHOOL IN THE COUNTRY to be certified with ISO 21001:2018 Standard
Nothing new for 'Firsts' for Scottish High. It is life as usual !!!
Because Scottish High attains and maintains the top position in everything good.
Today Scottish High becomes the FIRST school in India to be certified with ISO 21001 : 2018 by the National Accreditation Board for Education and Training (NABET) , Govt of India.
This is an audit conducted for assessing standards of excellence in training, education, systems, security, health, risks and all other systems of a school. It is conducted by the National Board of Accreditation for Education and Training under the Govt of India.
Audit was conducted simultaneously by more than 12 auditors in every department of the school. And Scottish High emerged with an applaudable report and certified with this new Standard.
Well done Highlanders!!!
Nothing stops us from being the best!!
Posted By admin in News, on September 13, 2018