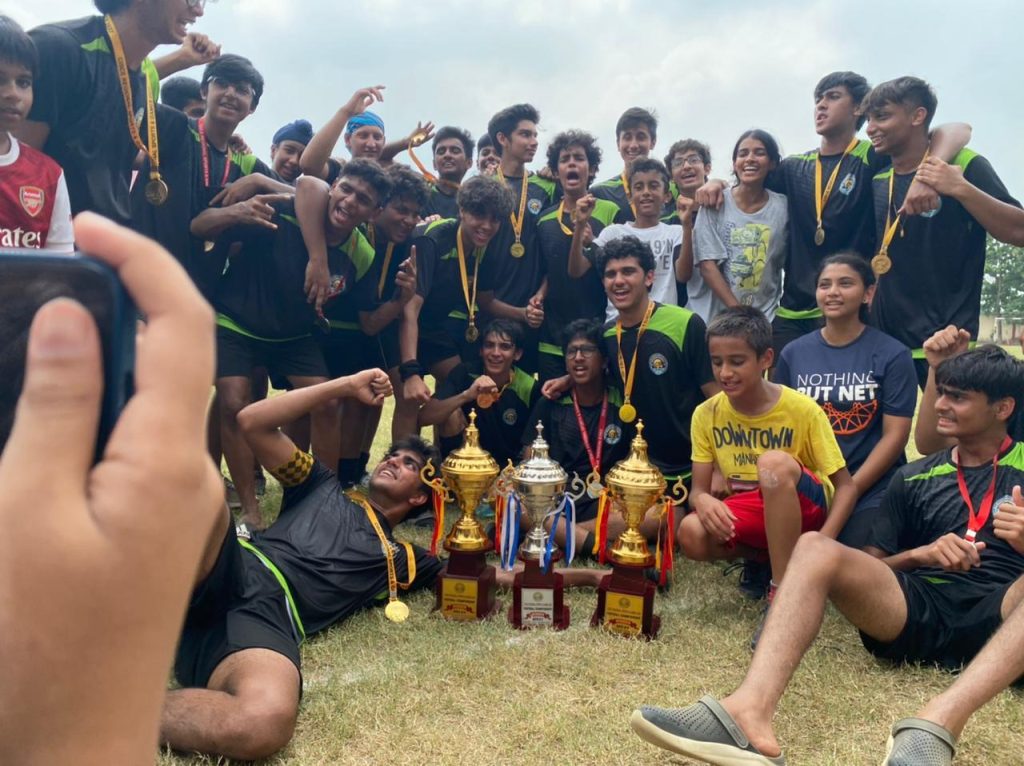 THE SAGA OF HIGHLANDERS EMERGING VICTORIOUS
Hetavi Doshi (Grade 8th) participated in the 15th World Taekwondo Culture Expo 2022, Kyorugi and Poomsae Championship held at Muju, South Korea from 17th July-26th July 2022. She won Gold Medal in both Poomsae and in Kyorugi. In Poomsae she defeated her Korean opponent in finals.
SHIS Swimming Team made Scottish High extremely proud by clinching 14 Gold and 4 Silver Medals in the ASISC Regional Swimming Competition held at Barnala, Punjab. Upmanyu Dayma (XI) Ashreya Goyal (XII) Kabeer Singh (X) and Samriddhi Verma (VIII) secured 3 Gold medals each and were adjudged Best Swimmer in their respective categories. Dhairya (VIII) bagged 1 Gold and 2 Silver, Dhruv Chaddha (VIII) acquired 1 Gold and 1 Silver whereas Nalini Chandra (VII) obtained 1 Silver medal.
SHIS under 19 Football team secured First position and SHIS under 17 Football team secured Second position in the ASISC Regional Championship.
Riyaa Ahluwalia (XII) secured Bronze medal in the Junior National Kurash Championship 2022-23. And also won Gold Medal in Junior Haryana State Kurash Championship on 24/07/22 at Panipat. Selected for nationals.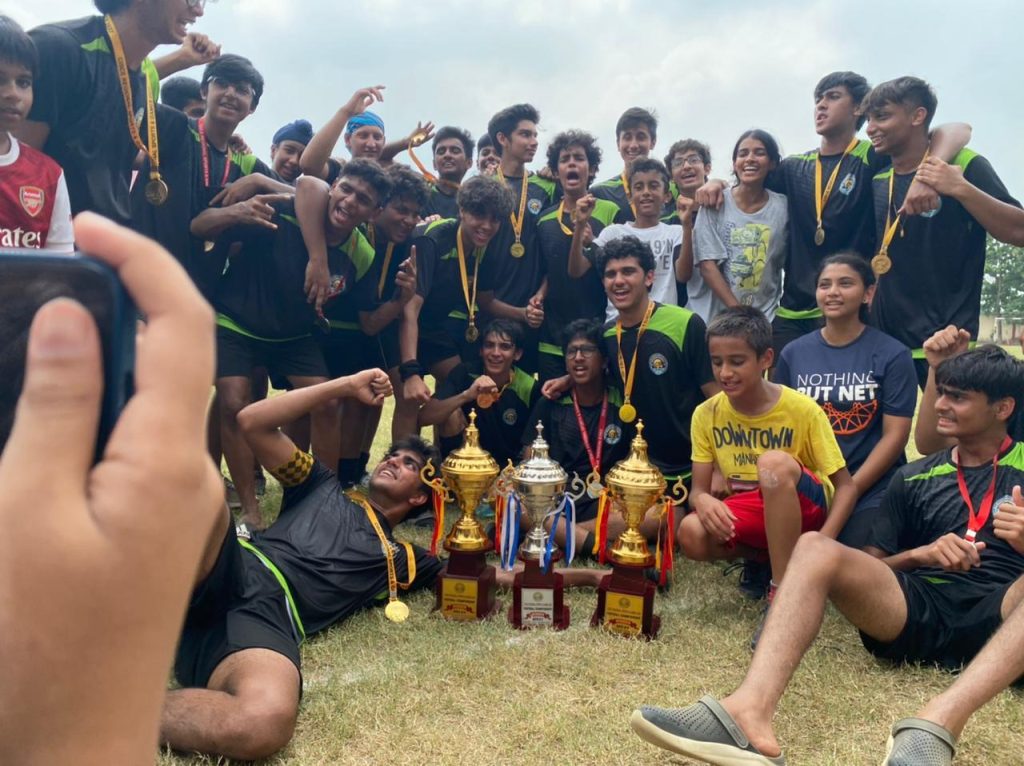 Posted By admin in Happenings, News, on August 24, 2022