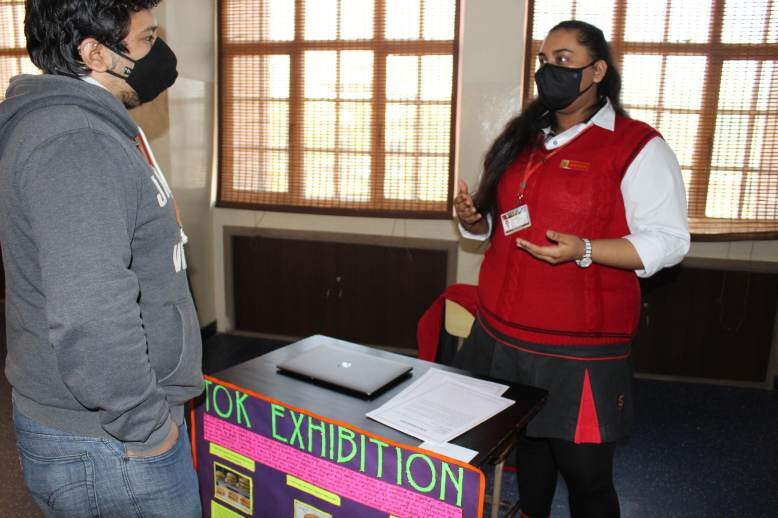 Theory of Knowledge Exhibition
The TOK Exhibition for Grade XI IBDP was held on Wednesday, 27th January 2021, from 11:30 am to 1:00 pm, in the school VMH. Students presented their works digitally and through creative
artworks. The exhibition, which focussed on how TOK manifests itself in the real world, was a successful event an it gave students an opportunity to learn not only through their own findings but through the findings of their peer group. Students worked on various themes like Knowledge and
Technology, Knowledge and Religion and Knowledge and the Knowers with varied prompts.
The exhibition was visited by the School Director; The DP Coordinator and Senior School Principal and the efforts of students were lauded. The exhibition was also visited by various members of the school fraternity and was greatly appreciated by all. All social distancing norms were followed and effective measures were taken to ensure a comfortable and safe environment for the students present.
Posted By admin in News, Workshops & Excursions, on January 29, 2021