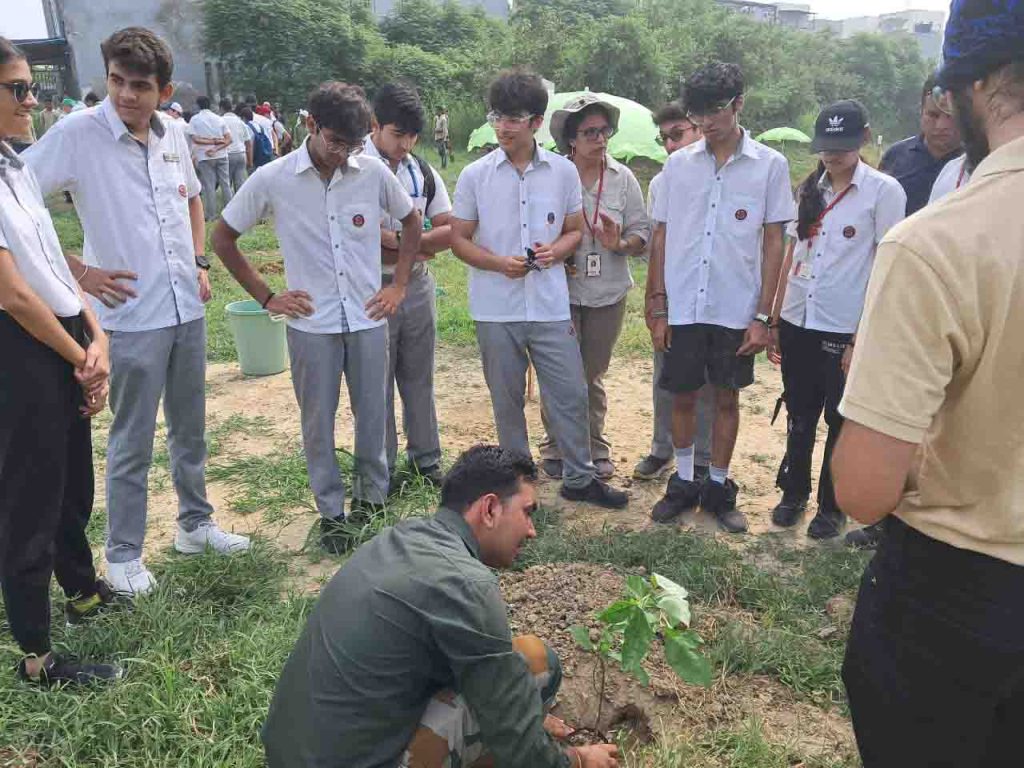 Going Native : Reviving the Badshahapur Forest Corridor
25th July 2023, In a remarkable display of environmental consciousness, our Highlanders teamed up with the renowned organization "#Iamgurgaon" for an inspiring tree plantation drive in the Badshahpur Forest Corridor.
Under the bright sun and amidst the serenity of nature, our highlanders passionately planted a variety of trees and plants, including Jaal, Arna, Bistendu, Gangeti, Chamrodh, Flame of the forest (Dhak), Baleria (Vajradanti), Adulsa, Nirgundi to name a few. Guided by the experts of "Iamgurgaon," the young eco-warriors learned the significance of preserving biodiversity and combating climate change through tree plantation.
The Highlanders immersed themselves in this green initiative, understanding the vital role trees play in ensuring a sustainable and greener future for generations to come.
As a school community, we take immense pride in our highlanders' dedication and enthusiasm for environmental conservation. Their commitment to nurturing and safeguarding the newly planted trees showcases their genuine concern for the planet and its ecological balance.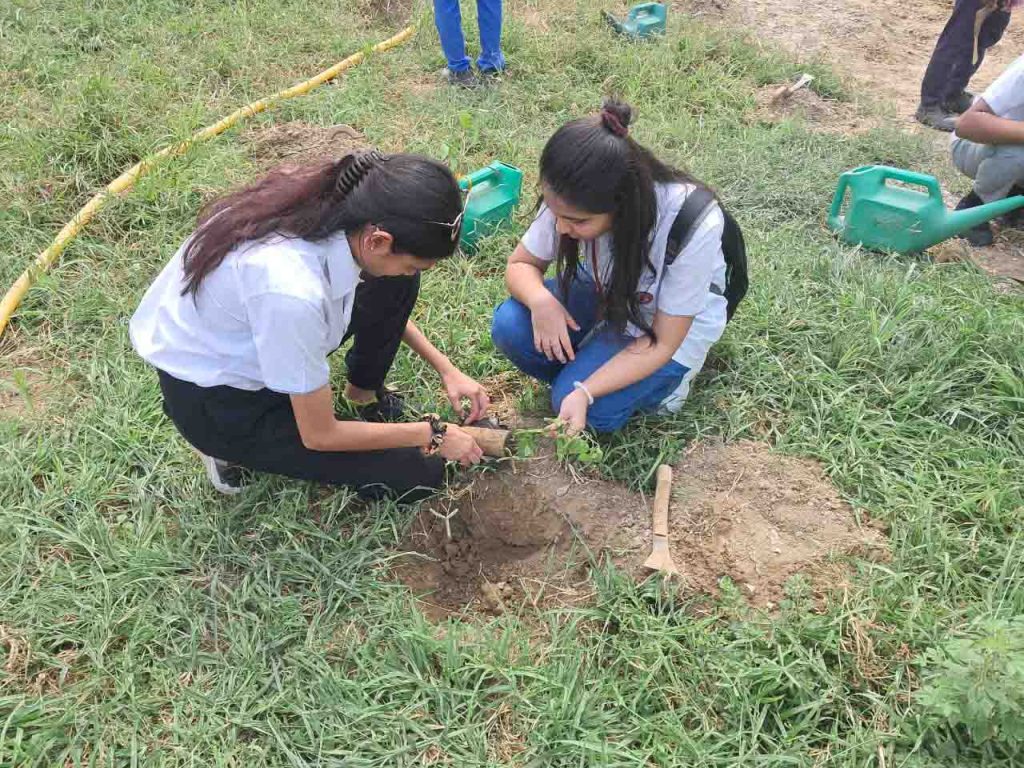 Posted By admin in News, on September 27, 2023