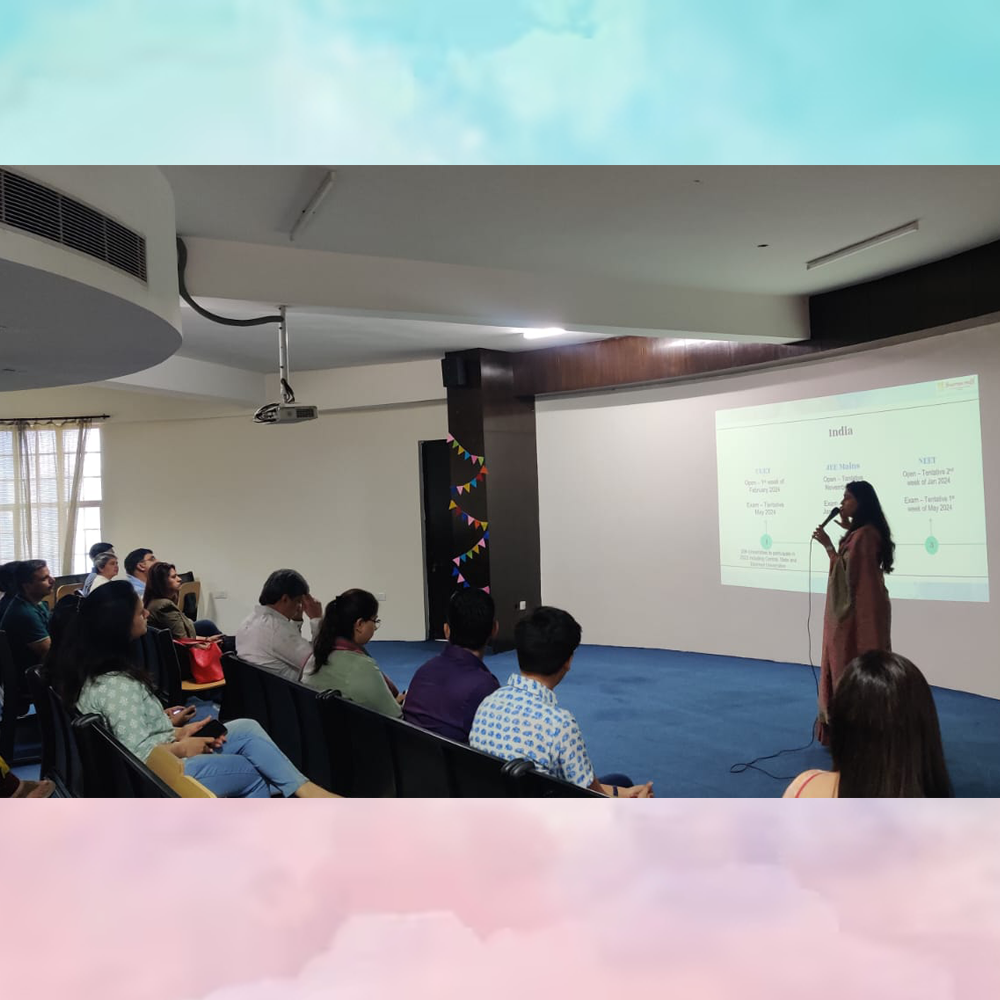 UNIVERSITY APPLICATION-THE PROCESS & PREP
Providing a detailed roadmap of the University Application process for students, Scottish High organized a workshop for the parents of Grade XII ISC and IBDP students.
The workshop conducted by Dr Neha Singh Maurya delivered a comprehensive step-by-step guide to the parents, enclosing details on important National, International university deadlines, the application process for Indian entrance tests such as CLAT, CUET, UCEED, NEET, JEE etc. and the dates of these major entrance tests.
Parents were also briefed about several crucial steps like the documentation and school support system, the components incorporated in preparing the transcripts, and the process of generating the predicted grades. They were also informed on the significance of half-yearly exams and their vital implications for the transcript and predicted grades.
The workshop also centred around the procedure of placing requests for letters of recommendation and the contact point in making the application journey for Scottish High students an enriching experience!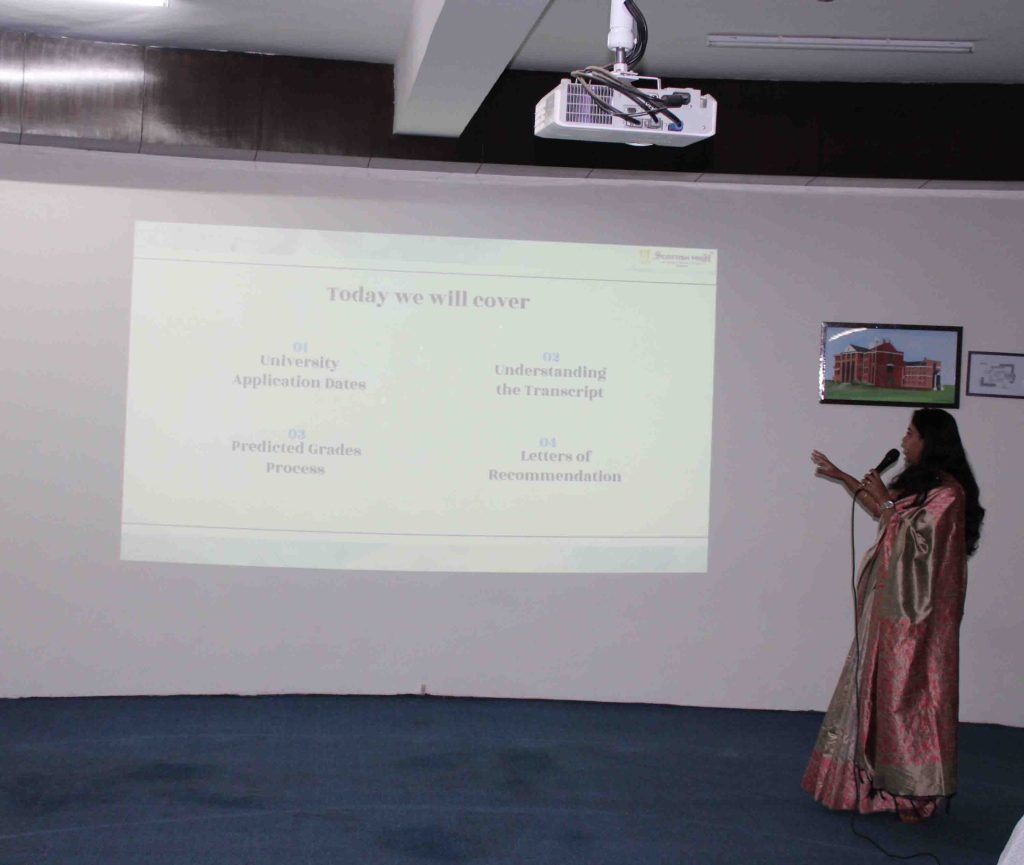 Posted By admin in News, on March 31, 2023