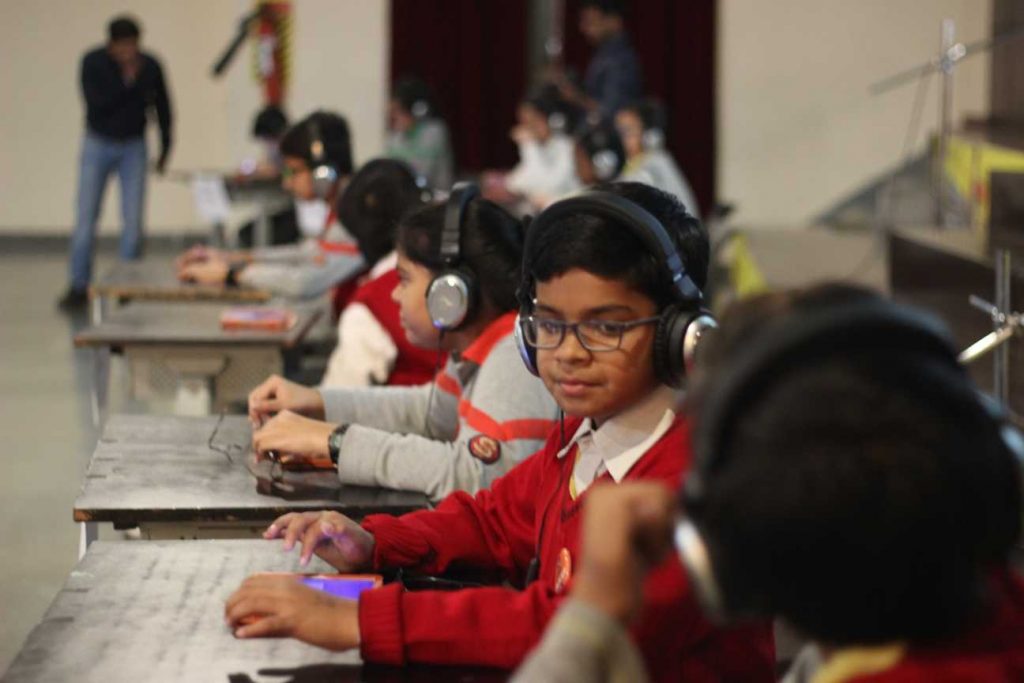 UTalk! A language challenge
Language brings us all together. The first UTalk language challenge at Scottish High, the one-of-a-kind platform for linguists brought together French and Spanish language students on one stage.
UTalk – A dynamic app for learning languages is a great medium where the language enthusiasts can come on board and tone up their linguistic skills. With this effective tool, the UTalk Language Challenge at Scottish High proved to an interesting discourse for students, with an ace learning exposure combined with stress buster exercises and an active participation of parents as well.
Take note, that Highlanders actively accepted the UTalk- Language Challenge and emerged as winners.
Debyani Kishore, Spandan Yadav and Bhaavin Jain were declared the winners of the French language challenge.
Nimesha Sharma, Divvyesh and Ronak Lal Sinha were declared the winners of Spanish language challenge
Posted By admin in News, Workshops & Excursions, on December 8, 2018