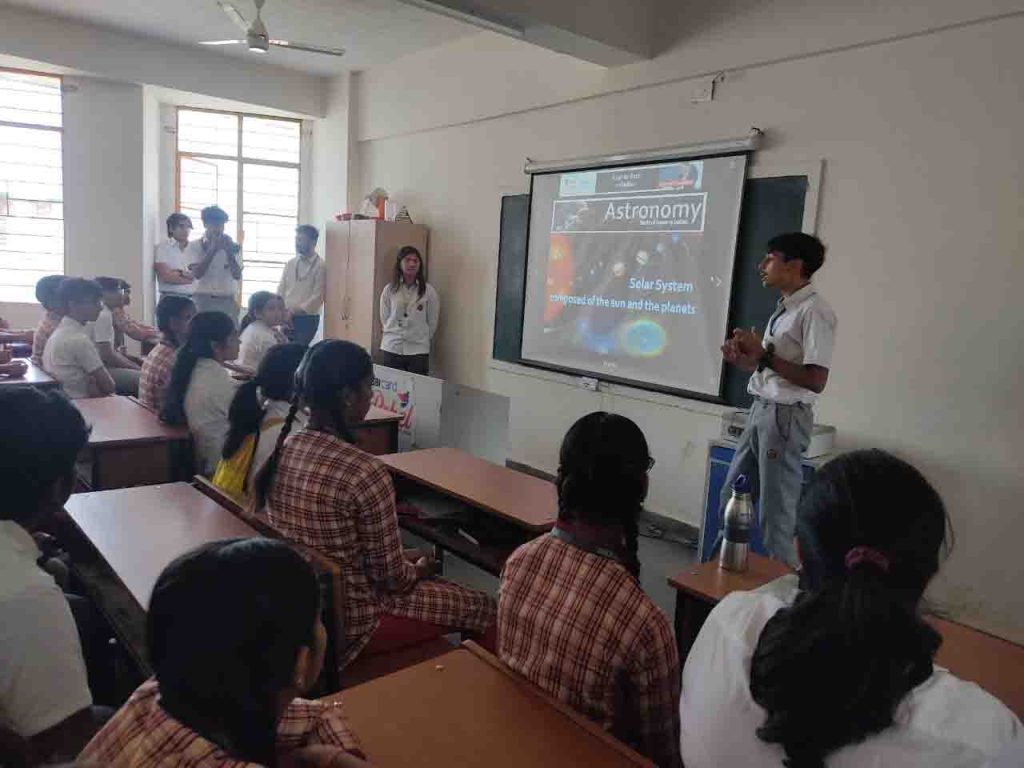 We Care and share Celebrating the Daan Utsav: Joy of Giving Event at LPSS School Village Dhunela
On October 5, 2023, with a purpose to foster interaction, share knowledge, and engage in meaningful CAS experiences, students from 11th and 12th IBDP visited Lotus Petal Senior Secondary School, at village Dhunela, Sohna, Dist. Gurugram, an institution dedicated to the education of underprivileged children.

In the Daan Utsav: Joy of giving event, the students shared experiences and learnings with each other, Highlanders presented some e posters and gave a captivating presentation to spark an interest in space and astronomy amongst the students. Following the presentation, the students from both schools visited their newly inaugurated Astronomy Lab and jointly shared knowledge about astronomy. The initiative aims to cultivate an interest in astronomy among the students, fostering curiosity and a love for learning beyond the regular curriculum.

Recognizing the importance of environmental conservation, Highlanders actively participated in tree-plantation in the school premises. This not only contributed to the beautification of the school surroundings but also instilled a sense of environmental responsibility among all participants.

The visit was characterized by a high level of interaction between the students of both schools. It was heartening to witness the exchange of ideas, experiences, and knowledge creating a rich learning environment for everyone involved. The event provided a valuable opportunity for the students of Lotus Petal to gain insights into various fields, sparking curiosity and expanding their horizons. Playing some outdoor games like tug of war strengthened the both between the students further.

Overall, it not only facilitated academic and intellectual exchange but also promoted a sense of social responsibility and environmental consciousness among the students. Such initiatives are crucial in bridging gaps between different socio- economic groups of the society and foster a spirit of unity and collaboration with each other.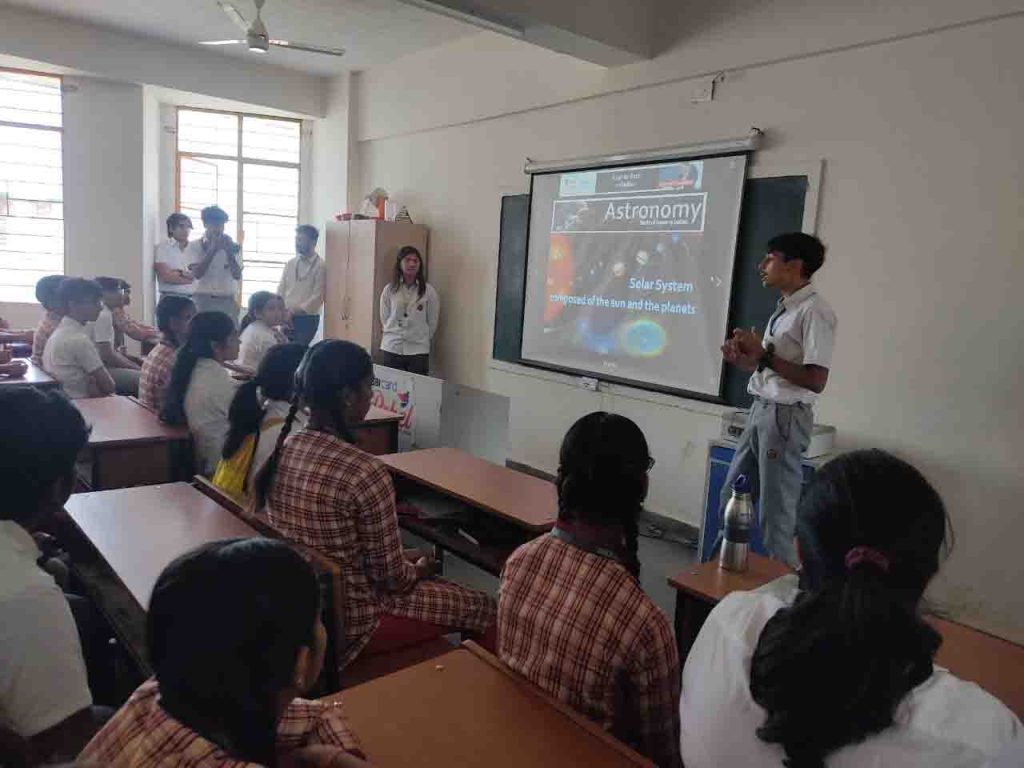 Posted By admin in News, on October 11, 2023