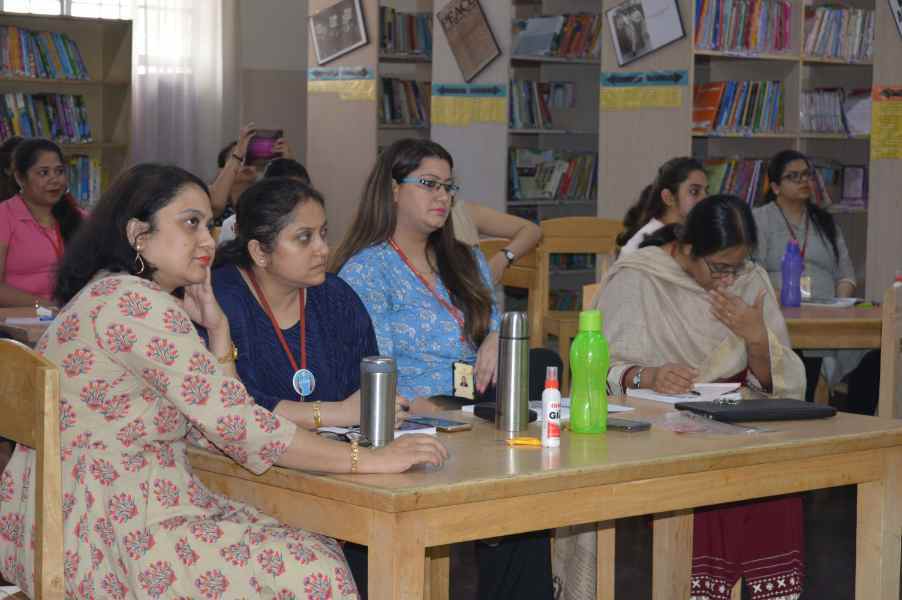 Workshop on "Idiomatic Expressions for aspiring articulation"
An interesting session for teachers on 'Idiomatic expressions for aspiring articulation' was conducted by Ms. Kiran Mishra. Focusing on various hands-on activities on Idioms i.e. figurative language and creative writing, Ms Kiran Mishra transformed the workshop in an interactive session.
She conducted various stimulating activities that included creating cheat sheets, making powerpoint presentations, creating dialogues using idioms, singing songs on idioms, composing self-composed, acrostic, Spine and Kenning poems and riddles. Highlighting on Story writing with the help of emojis Ms. Kiran Mishra inspired the audience to take up innovative ways and encourage students to hone their creative writing skills.
Using pictures, graphs, and different inventive techniques, she illustrated some very useful methods that can make communication in the classroom, impressive and impactful!
Posted By admin in News, Workshops & Excursions, on July 6, 2019