Campus
The habitat of Global Citizens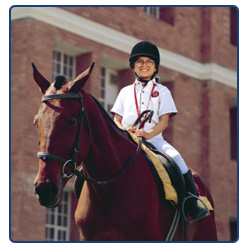 Has an authorized NCC(National Cadet Corps} wing for boys and girls;
Partners with The Global Education Leadership
Foundation (TGELF}, which trains young students to cultivate leadership qualities;
Is an authorized CIE centre for Cambridge teacher's training courses
Is a partner with TAISI, The Association of
International Schools of India;
Is a partner with Special Olympics, India
Is a partner with the Govt of India for research in Autism
Is an Institutional member of 'The British Council
Library' & 'The American Center Library'
Facilities
Centrally air-conditioned with full power backup
State of the art ' Innovation Lab' with hi-tech servers and computers
Indoor Golf Academy 1000 seating air-conditioned dining hall
1100 seating air-conditioned auditorium
100 seating AV room
More than 300 staff members
Exclusive 1:12 teacher student ratio
Wi-Fi computer systems and networking in entire campus
Modern medical infirmary with resident doctor and nurses
Integrated Department for children with special needs
Maximum 25 children in one classroom
Math's, Science, Social Science, Language, Home Science, IT labs, Language labs & state of the art activity rooms
Open shelf library and research centre
Exposure to Art, Craft, Music, Dance, Horse riding,
Archery, Gymnastics, Cricket, Soccer, Scuba Diving, Basket Ball, Tennis & Taekwondo mentored by International level coaches
Half Olympic size swimming pool
Spanish, German and French language taught in addition to English, Hindi & Sanskrit
Autism Research Centre
First comes the splash then you make waves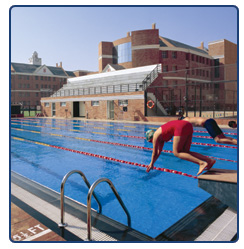 Scottish High International School always strives to improve the infrastructure and academic standards of the institution to deliver the best to the student community. A full-length swimming pool with automatic filtering plant has been set up for students to obtain training in this discipline.

It is indeed one of the most popular spot in the campus for the growing students with three pools, one each for beginners, learners and advanced swimmers.
Students right from their initial stages are trained in this life-saving discipline. The toddler pool has been imaginatively designed with a rain shower that kids enjoy to play under. A qualified and trained professional provides coaching as well as acts as a lifeguard. Well trained staff not only trains students in the finer arts of swimming but are also present with them always during their specified training periods. A tiered seating arrangement has been made around the swimming pool for the students to witness the swimming competitions from the gallery that are organized in the school every year.