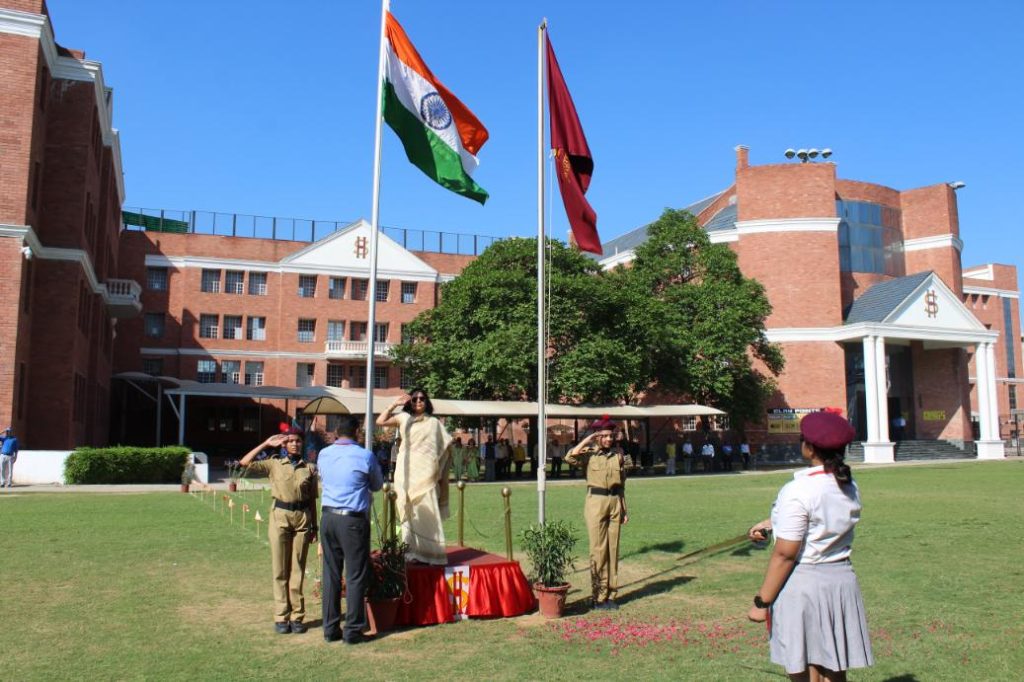 SCOTTISH HIGH CELEBRATES INDEPENDENCE DAY
A day of pride and a day to observe the glorious years of our Independence, Highlanders once again gathered together to mark Independence Day celebrations at Scottish High!
The Hoisting of the flag by the School Director-Ms Sudha Goyal, a beautiful rendition of the National Anthem and the Ceremonial March Past converged perfectly with the multicoloured presentations by the Highlanders. Dazzling dance performances, songs and cultural displays depicting India's unity in diversity, the Highlanders, with their unique, innovative initiatives and exhibits, truly conveyed the spirit of solidarity.
A very Happy Independence Day to all!
Posted By admin in Independence Day, News, on August 13, 2022