Best IB Schools in Gurgaon
SCOTTISH HIGH INTERNATIONAL SCHOOL, ONE OF THE BEST IB SCHOOLS IN GURGAON
Scottish High International School, Gurugram, an authorized IB World School, one of the best IB schools in Gurgaon, is part of a world-wide family endeavouring to develop responsible and imaginative individuals. With its distinguished slogan 'Building personalities and not just people, the Scottish High International School, Gurugram, India, truly stands out as one of the key educational centres in India with a vision that contributes to nation-building.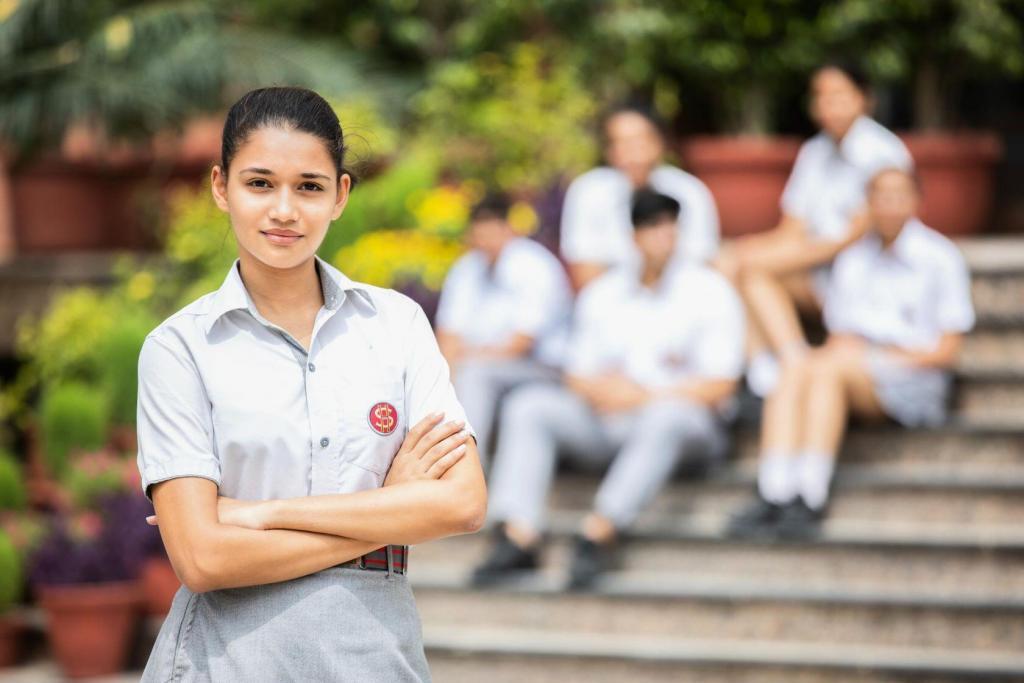 Developing 'Global Citizens', Scottish High offers a wide range of curricula for its students, all under one roof. IB Primary Years Program for Nursery to Class V, CAIE Secondary I and IGCSE for Grades VI to X, IB Diploma Program for Grades XI & XII, the National Curriculum (ICSE) for Grades VI to X and ISC for Grades XI & XII.
A decade and more as the Best IB School in Gurgaon
Celebrating 18 years of excellence in education, Scottish High continues to be the best IB school in Gurgaon. With numerous awards on its mantle over the years, this year too, the school is awarded as the No.1 School in Gurugram and Haryana and ranked among the top international schools in the country by Education Today, Education World and Times of India Survey. It is the most sought after destination for quality education in the country and is also recognized and awarded nationally, for being one of the top IB Schools in Gurgaon.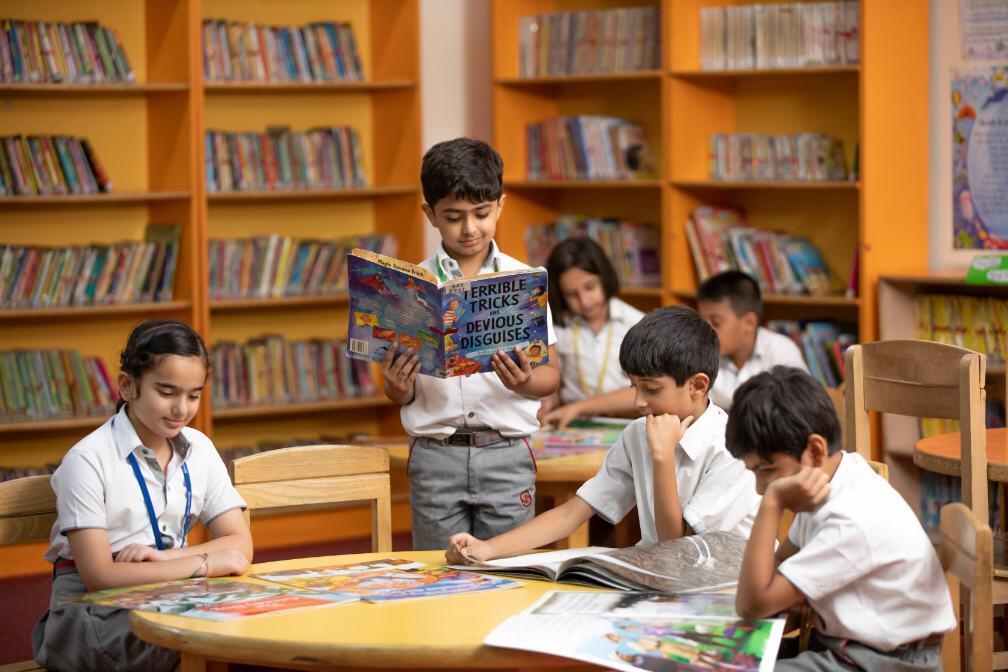 One of the very few schools in the country with EOMS ISO 21001:2018 Certification, for Educational Organisation Management System, Scottish High sustains and maintains its proud heritage of quality teaching & learning, occupational health & safety and safe environmental practices.
Trailblazing with IB since 2008 (15 Years), Scottish High, the IB World School is going strong with its cosmopolitan ideas. The School integrates academics with sports and extra-curricular activities, woven seamlessly with its curricula. Art, Music, Dance, Craft, Yoga, Dramatics, Public- Speaking, Soccer, Badminton, Tennis, Swimming, BasketBall, Cricket, and Taekwondo are some of the core features that make for their wholesome progress. It is worth noting that Scottish High's Sports program is endorsed by Flying Sikh Milkha Singh and Mr Vijay Dahiya, who runs the prestigious Cricket Academy at the School.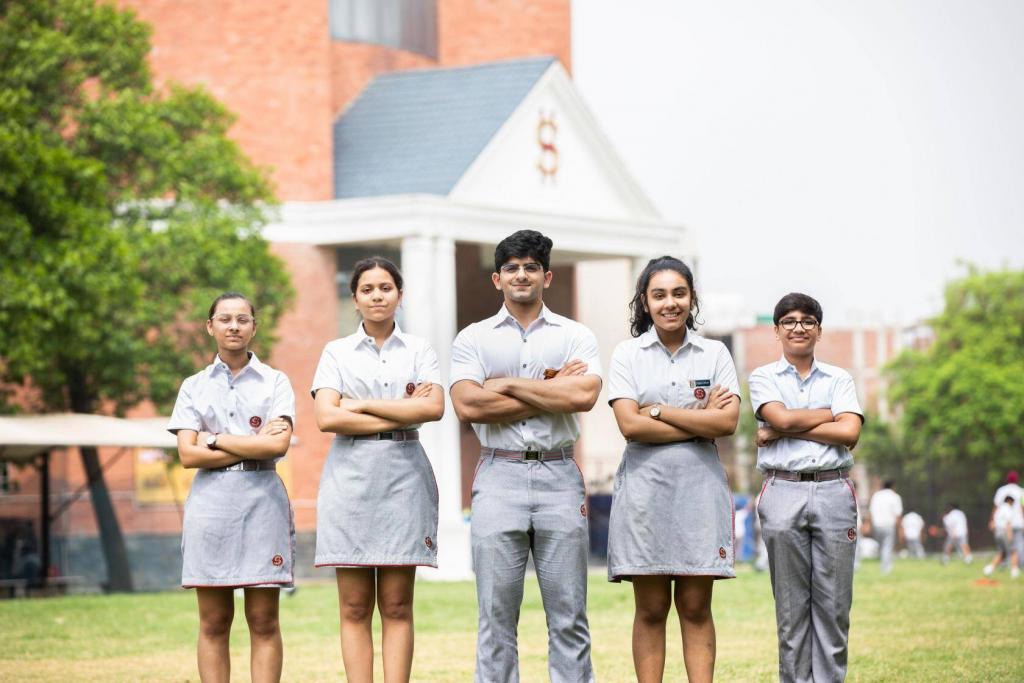 Similarly, the School uniquely assimilates specialized sports like Archery, Equestrian and Golf among others. It is important to note that Scottish High is one of the very few Schools in the country with a full-equipped, state-of-the-art Indoor Golf Academy, managed, monitored and mentored by Mr Anitya Chand (Head Professional, DLF Golf & Country Club) and Mr Karan Bindra (Director of Instruction, DLF Golf & Country Club). Also, it holds the distinction in the region to have both NCC boys and girls wings.
Among various other distinct scholastic features, the School facilitates its students with the state of the art Atal Tinkering Lab (Central government of India initiative) to create an environment of scientific temperament, innovation, creativity among students.
The School also boasts of a modern Medical Infirmary with Resident Doctor, Nurses & Dietician and Dental Centre.
Best IB School that leads with a comprehensive vision
Further to this, Scottish High ensures the inclusiveness of children with intellectual disability and endeavours to integrate them in the mainstream. Keeping the same in view, it also collaborates with the Govt. of India for research in Autism. With its sustained efforts and initiatives, the School today has garnered a lot of support from national and international community and is recognized as the ESPN Unified Champion School of Special Olympics, one of the very few in the Country. The School also takes pride in being the leading volunteer office of Special Olympics Bharat, Haryana.
As Dr Cdr Kartikay Saini, the Founder, Chairman–Scottish High, fervently claims–
"Education is the measure of how we stand collectively as a Society. Therefore, it is the responsibility of educators to be the flag-wavers of change by creating a wholesome future."
Accompanied by a powerful team Ms Bakhtawar Saini-Deputy Chairperson, along with Dr Sanjay Sachdeva as the School Principal, Ms Seema Bhati-Primary School Director, Ms Isha Verma-Senior School Head, Ms Shivani Johri-Initial School Head, Dr Kartikay Saini continues to steer Scottish High International School towards new frontiers.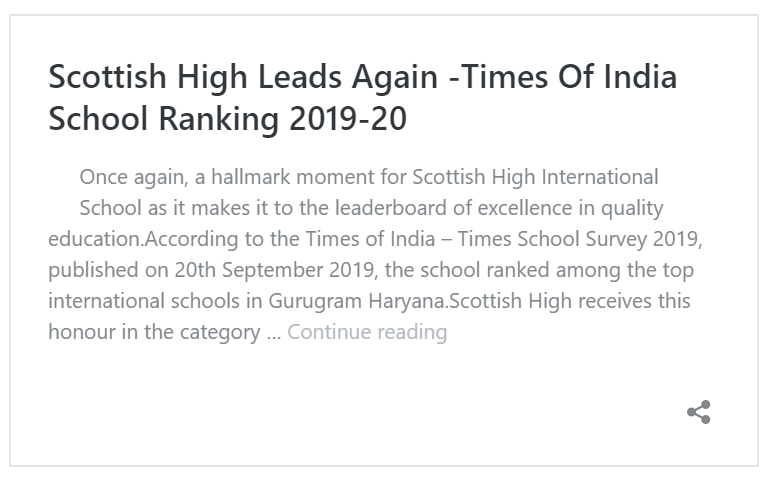 The School's comprehensive vision,'Creating Leaders of tomorrow', is well represented by the cluster of Alumni students who are successfully making their mark in the best universities and colleges around the world.
Address : Best IB Schools in Gurgaon, Bloc k G, Sushant Lok 2, Sector 57, Gurgaon, Haryana 122011