SCOTTISH HIGH-A TOP IB SCHOOL IN GURGAON
Scottish High International School in Gurgaon, an authorized IB World School, is part of a worldwide family that endeavours to develop responsible and imaginative individuals. The School is ranked among the top international schools and awarded the No.1 IB School in Gurgaon and Haryana by Education Today, Education World and Times of India School Survey.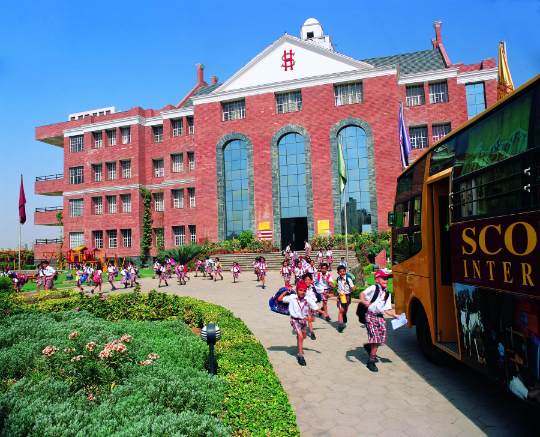 Scottish High offers a wide range of curricula for its students, all under one roof. IB Primary Years Program for Pre-Nursery to Class V, CAIE Secondary I and IGCSE for Grades VI to X, IB Diploma Program for Grades XI & XII, the National Curriculum (ICSE) for Grades VI to X and ISC for Grades XI & XII.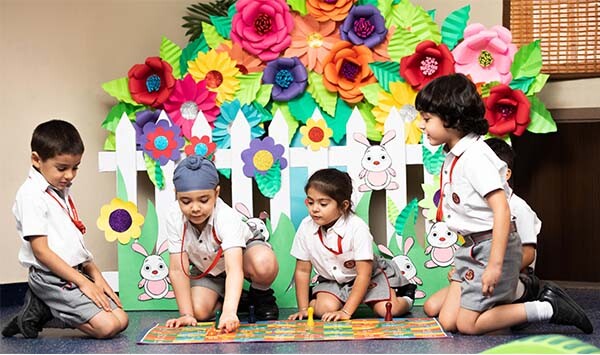 Centre for Quality and Excellence
The first school in India to be certified with ISO 21001:2018 standard, Scottish High sustains and maintains its proud heritage of quality teaching & learning, occupational health & safety and safe environmental practices.
18 YEARS OF EXCELLENCE IN EDUCATION
Celebrating 18 years of excellence in education, Scottish High is going strong with its unique vision for quality and excellence. With its state-of-the-art infrastructure and facilities, the School integrates academics with sports and extra-curricular activities seamlessly with its curricula. Art, Music, Dance, Craft, Yoga, Dramatics, Public- Speaking, Soccer, Badminton, Tennis, Swimming, Basketball, Cricket, and Taekwondo are some of the core features that make for the holistic development of its students.
Mentored by prominent sports personalities, Scottish High's Sports program is endorsed by Flying Sikh Milkha Singh and Mr Vijay Dahiya, an ex-member of the Indian Cricket Team who runs the prestigious Cricket Academy at the School.
Similarly, Scottish High is one of the best School in Gurgaon that uniquely assimilate specialized sports like Archery, Equestrian and Golf among others. It is important to note that Scottish High is one of the very few schools in the country with a fully-equipped, state-of-the-art Indoor Golf Academy, managed, monitored and mentored by Mr Anitya Chand (Head Professional, DLF Golf & Country Club) and Mr Karan Bindra (Director of Instruction, DLF Golf & Country Club). 
The school believes in the holistic development of its students. Keeping this in view, the School has an authorized NCC wing for boys and girls, where the cadets are fully groomed with a sense of pride for the country, discipline, duty and social responsibility.
'At Scottish High, the students assert their identity as all-rounders throughout the year. Their landmark success in ICSE, IGCSE, ISC, IBDP Examinations, sports & other holistic platforms leaves no doubt about their holistic brilliance. And the tradition continues with its Alumni emerging as leaders and world champions! Thus aptly validating the School motto-Building Personalities… Not Just People!.